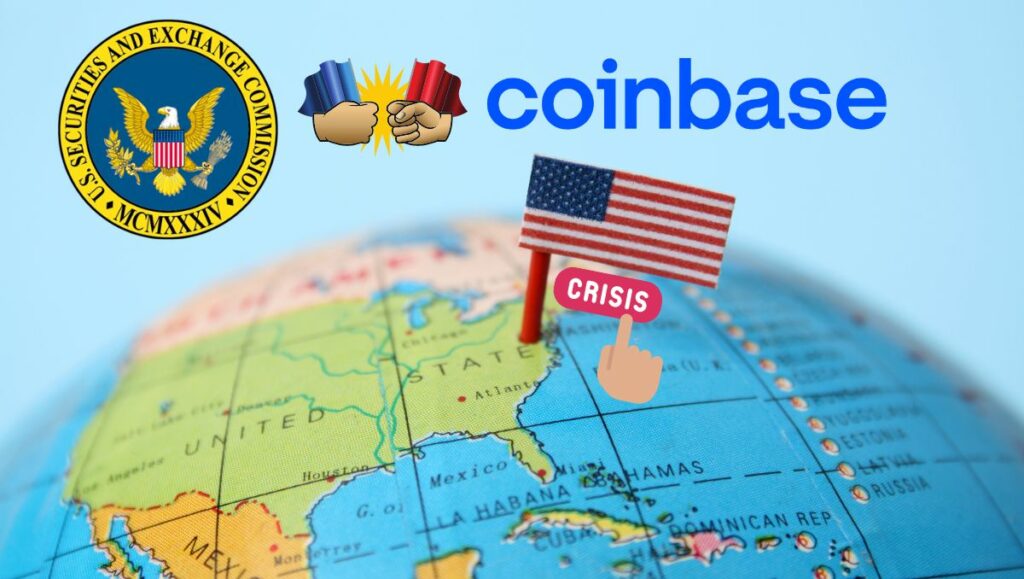 The U.S. Securities and Exchange Commission has landed its latest blow towards the world of crypto, this time targeting the renowned cryptocurrency exchange, Coinbase. The move by the SEC has thrown the crypto space into a firestorm of debate and ignited a divisive existential crisis for the industry within the United States.
The Wells Notice was received by Coinbase on the same day that the SEC launched a separate lawsuit against Justin Sun for promoting and selling unregistered "crypto asset securities". The sudden revelation that Coinbase could face enforcement action after years of allowing staking rewards on their services sent shockwaves through the crypto community.
The news was met with a wave of criticism directed at the SEC. High-profile crypto influencers such as Caitlin Long and Nosh took to social media to express their frustration. Long tweeted, "It should be crystal clear by now that the Biden Administration wants all crypto—even the legit parts of it—run out of the U.S." For his part, Chris Dixon, general partner at Andreessen Horowitz, wrote, "The U.S. has a strong history of fostering innovation, and regulators have played a key role by establishing clear rules and pursuing bad actors. We hope the U.S. will take a more constructive approach to collaborating with innovators while protecting consumers."
However, not everyone views the SEC's action against Coinbase as unjust. Many in the XRP community were still bitter about the company delisting XRP from their exchanges, leading some to voice their lack of empathy for Coinbase. As CryptoBull2020 tweeted, "I have zero empathy for Coinbase. They had the chance to stand with Ripple but chose to delist #XRP thinking they would get favorable treatment."
Further stoking the flames of debate, Coinbase's Paul Grewal argued that the SEC hadn't given "basically 0 feedback on what to change, or how to register" despite over 30 meetings. Debate over the optics of the SEC's move is further raged by an observation made by attorney Bill Morgan, "How is the SEC protecting shareholders of Coinbase with this dreadful conduct?"
The mood among Coinbase customers and enthusiasts is far from of a unified rage against the SEC. Adam Cochran of Cinneamhain Ventures tweeted that he stood in solidarity with Coinbase and offered his support, saying "If Coinbase does indeed choose to fight the SEC as they are saying they will, then I'm voting with my wallet."
The SEC's aggressive actions towards Coinbase and its refusal to clearly define definitions and regulations leaves the industry in limbo. While Coinbase has until March 29 to respond, many feel the sentiment of uncertainty will leave the space unable to realize it's potential within the US.
As Steve Kaschinske of the SEC put it, "Disappointed the SEC couldn't be more of a partner to an American company with American employees, customers, and shareholders trying to do crypto right."