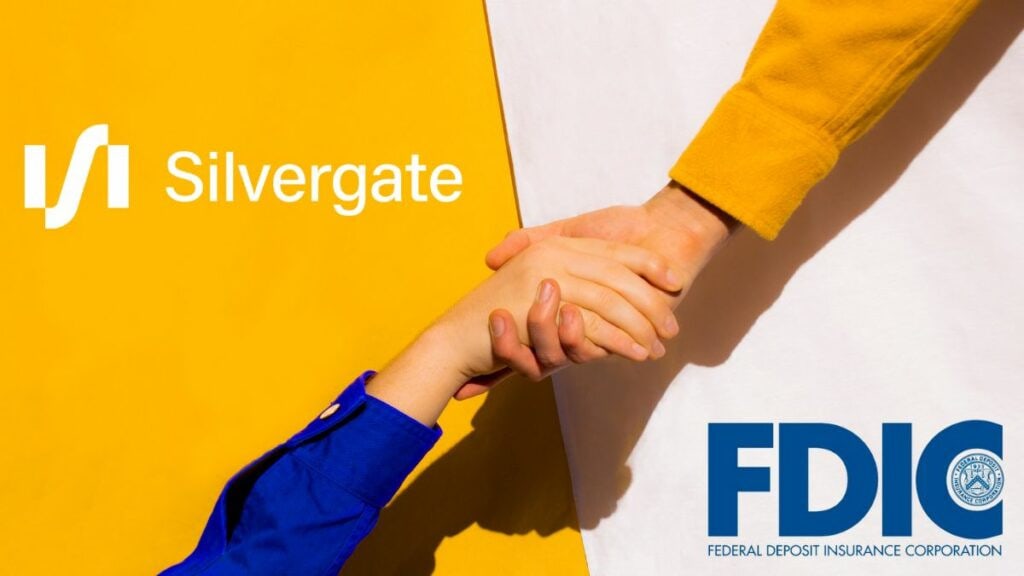 It's a stressful time for the crypto industry as the fate of crypto-friendly bank Silvergate hangs in the balance. Reports say that the Federal Deposit Insurance Corporation (FDIC), an independent agency of the US government, is in urgent talks with the bank's management to salvage the situation and find a way to keep it in business.
Silvergate, which became known as a crypto-friendly bank in the late 2010s, is now facing a huge financial struggle that could potentially lead to its collapse. Its stock has plummeted over 50 percent in the New York Stock Exchange after the announcement of the 10-K filing delay — a document that provides an overview of the company's business and financial condition. It has since been trading at $5.21 as of writing, a 70 percent decline from its value a month before its announcement.
The company has faced increased scrutiny from the FDIC, who has sent its examiners to Silvergate's La Jolla, California base to review the books and records of the beleaguered firm. According to the sources, the agency is exploring options on how to deal with the financial woes of the company and the impact it would have on the industry as a whole.
The pressure has been rapidly mounting due to the high-profile bankruptcies of several companies in 2022 and a major sell-off of Silvergate stocks. Nine big names from the industry, including Coinbase, Circle, Bitstamp, Galaxy Digital and Paxos, among others, have withdrawn some of their services with Silvergate, signaling the growing unease with their current financial status.
It's not all bad news, however — some crypto industry investors have reportedly lined up to help out the troubled crypto-focused bank. These financial backers offer more hope of reinvigorating its liquidity and have caught the attention of the FDIC as they try to come up with a viable solution to the dilemma.
For now, the FDIC is staying tight-lipped about their current strategies and the progress they've made so far. It is an unprecedented situation though, as the FDIC hasn't dealt with a closure since the 2008 crisis. How the agency will handle the travails of Silvergate will definitely be interesting to observe.
The impact of Silvergate's financial troubles has sent shockwaves through the industry. While the extent of the possible damage is still unknown, as the scale of the crisis depends on the outcome of the current negotiations and the involvement of the FDIC, one thing is certain — the crypto industry will definitely be watching this developing story with eager anticipation.