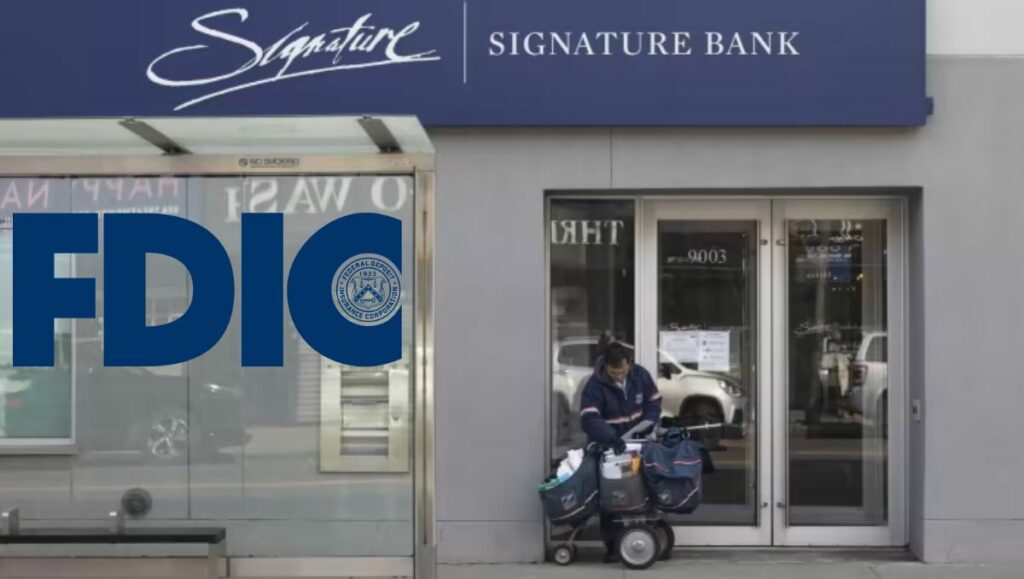 The recent news about the Federal Deposit Insurance Corporation allegedly requiring any potential buyer of Signature Bank to agree to terminate its cryptocurrency activities sent shockwaves throughout the industry. With the FDIC responsible for the handling of the bank's sale and the New York Department of Financial Services officially closing it just three short days ago, Signature Bank's involvement in many partnerships in the crypto industry was suddenly in limbo.
Although the FDIC immediately dismissed the rumor stating that its process of choosing a buyer of Signature Bank would not require any full or partial divestment of the bank's cryptocurrency activities, the rumor still left some financial experts and crypto companies feeling uneasy about the FDIC's intentions for the bank's crypto ventures.
On top of this, the seizure of Silicon Valley Bank by a state regulator on the same weekend as Signature caused some to believe that this could be part of a larger anti-crypto sentiment from the FDIC. Unfortunately, the facts surrounding the FDIC's decision and the list of bidders they are accepting remain murky – a feeling that is not helped by the actual auction closing tomorrow, March 18th.
Not only has the FDIC kept tight-lipped in regards to who is allowed to bid, the agency only accepts bids from those with an existing bank charter, prioritizing more traditional lenders as opposed to private equity firms. This would seem to provide further indication that the FDIC has no intention of maintaining Signature Bank's crypto activities, regardless of the spokesperson's official statement.
Another point of contention is Signature Bank CEO Joseph DePaolo and chief financial officer Stephen Wyremski's alleged fraud. They are said to have falsely reported the bank was 'financially strong' just three days before the FDIC stepped in.
Evidently, the exact details surrounding the sale of Signature Bank are scarce, leaving crypto enthusiasts to speculate over the FDIC's intentions. Still, the possibility remains that Signature Bank's crypto activities will remain intact, depending who the buyer is willing to accept. As US Representative Tom Emmer puts it in his letter to the FDIC Chairman Martin Gruenberg: "These actions to weaponize recent instability in the banking sector [could] lead to broader financial instability."
It's unclear what the FDIC and NYDFS will decide on in the end, but the hope is that they will act in the best interest of both parties affected – that is to protect the depositors while keeping Signature Bank's crypto activities running. Until then, we can only hope the FDIC will deny the rumors of required divestment of crypto activities in the Signature Bank auction.