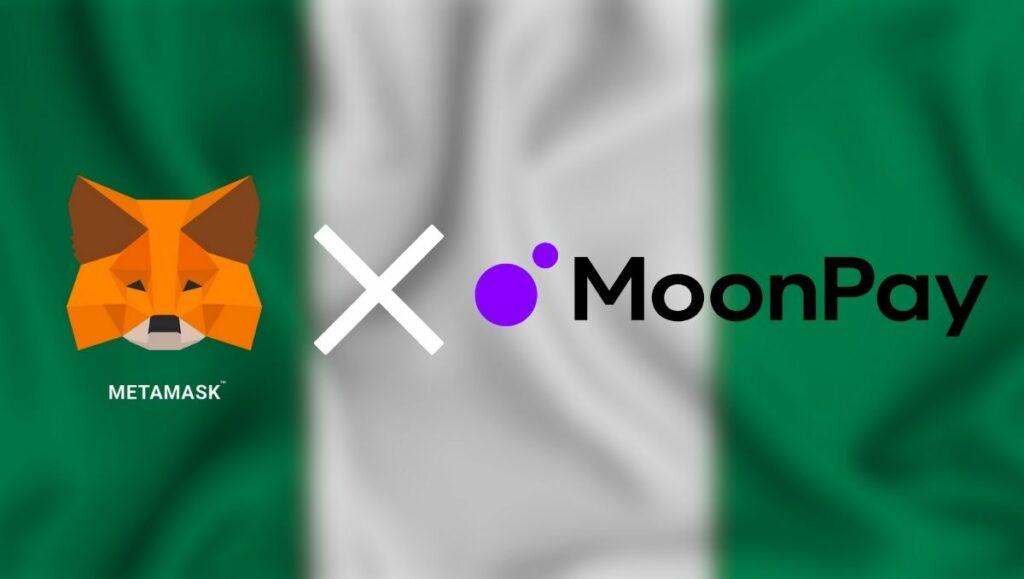 Cryptocurrency adoption is on the rise in Nigeria, and MetaMask and MoonPay are making it easier for residents to easily purchase and hold crypto assets in a much simpler and faster way. Through MetaMask's integration with MoonPay, users in Nigeria will now be able to use instant bank transfers to purchase crypto directly and self-custody their wallets.
The powerful combination of the two companies is set to revolutionize the process of purchasing crypto in the African country, which according to reports, has seen around 12.4 million people, or roughly 5.7% of the population investing in cryptocurrencies. Both companies are also expanding the feature in Kenya, Botswana, and South Africa in the coming month.
The current regulations in the West African nation lack provisions for crypto users to transact with their local banks. In fact, the Central Bank of Nigeria outright banned banks from facilitating crypto transactions and closing all crypto-related accounts in 2021. This led to an estimated 90% decline rate for credit/debit card attempts to purchase crypto in the country.
Attempts have been made to open up the Nigerian cryptocurrency sector, such as the chairman of the House of Representatives Committee on Capital Markets and Institutions unveiling a new bill to legalize the usage of Bitcoin and other cryptos in December 2022. There is much hope that the bill, if enacted into law, would give the Securities and Exchange Commission (SEC) of Nigeria the authority to recognize cryptocurrencies and digital funds as capital for investment.
Recently, Nigerian President-elect Bola Tinubu also released a manifesto which will allow the use of blockchain technology and crypto in the country's banking and finance sector. If successful, this will open up to 30 million jobs for its citizens, according to estimates.
With MetaMask and MoonPay joining forces, crypto on-ramping in Nigeria is set to increase significantly. This has the potential to reduce the declining rate for direct crypto purchases in Nigeria from roughly 90% to 30% and give users more sovereignty and control over their finances.
It is undeniable that the strategic partnership between MetaMask and MoonPay represents a major step towards further adoption of cryptocurrencies in Nigeria, and their efforts to create simpler access to buying digital assets is a sign of the times. At this rate, it looks like Nigeria is set to become a major player in the global crypto space.