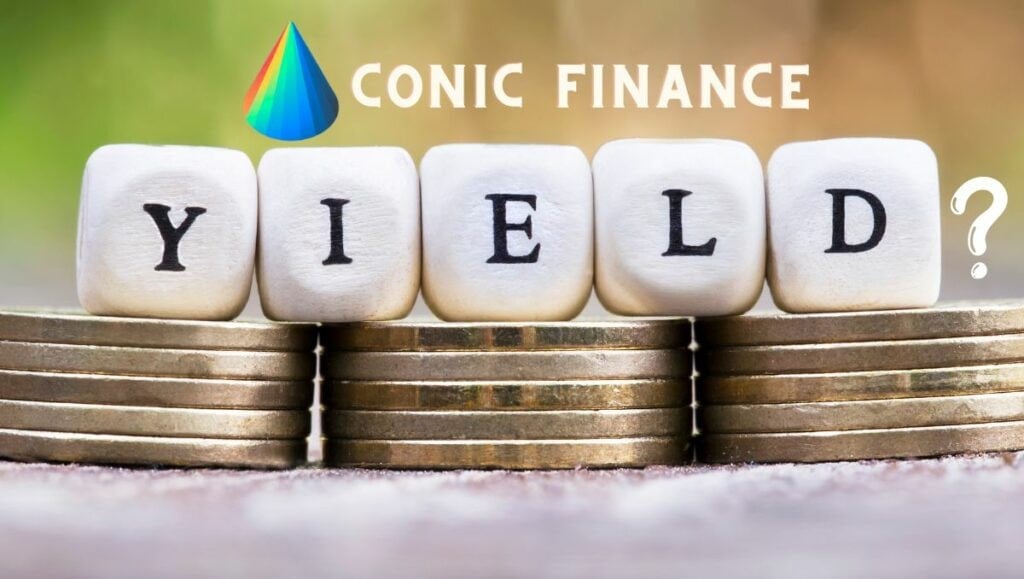 Everyone on the lookout for high yields knows they come with a certain level of risk. Yield farming, a form of investing with cryptocurrency, has recently seen a surge in popularity, with some investors seeking annualized returns as high as 21%. Conic Finance has been at the forefront of this push, recently launching a tool that can provide users with high rewards and capital gains with relative ease.
The entire cryptocurrency market has had a volatile ride in recent times, with Bitcoin falling to it's lowest in nearly a month while other tokens have experienced similar declines. Yet, in spite of the turbulence and doubt from observers, Conic has attracted an impressive $60 million in under a week since its launch.
The tool, called omnipools, works by pooling multiple tokens in order to gain exposure to the Curve Ecosystem, where users can lock in rewards and increase their stake yields. Curve uses smart contracts to offer low fees, low slippage and hands out rewards in the form of its own tokens (CRV), which can also be used in voting and governance. Of the three pool options available, the USDC pool has attracted the most funding at over $50 million, with FRAX and DAI trailing at $7 million and $5 million respectively.
The omnipools are tied to a native token, conic (CNC), which provides holders a way to participate in Conic Governance and control how liquidity is allocated across the Curve pools. The current price for CNC is set at $8, with a market capitalization of $32 million, but liquidity providers stand to benefit from additional airdrops and fees if they buy and lock up the token.
The entry of Conic into the yield farming pool appears to be providing traders with an opportunity to take advantage of higher returns without locking their tokens up for long periods, which is the norm in most other platforms. Although the trade off is certain risk, the allure of 21% annualized yields has been driving demand with over $60 million in merely a week.
However, this is not to say investors should take such promises without a pinch of salt. China's decentralized layer 1 blockchain Conflux has demonstrated that there is much at stake, with the success of its proxy token CFX linked to digital collectibles and trading of its tokens not allowed in the country. This serves as a reminder of the inherent risk associated with the ever-evolving yield farming cryptocurrency markets.
Yield farming is still a relatively new concept and there is much to consider before jumping in, not least its legality in certain countries. Nevertheless, Conic's arrival provides an exciting way for investors to explore the possibilities of high yield investments. It remains to be seen whether the platform can live up to its promise of 21% yields, but one thing is for sure – the potential rewards are vast and could be a great incentive for cryptocurrency traders to put in the hard work.