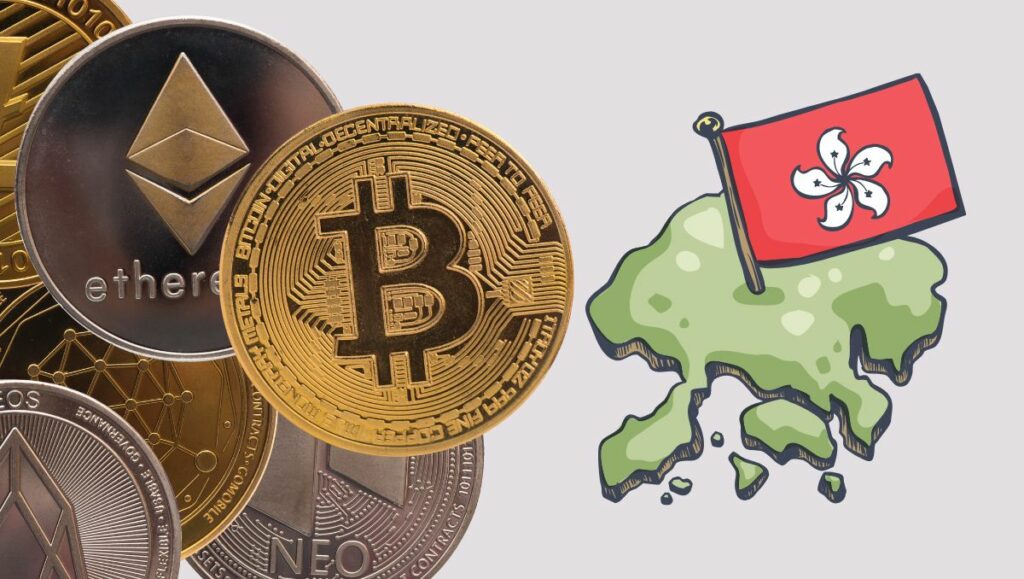 The Hong Kong government has taken the initiative to lead the way in cryptocurrencies trading with the issuance of its "Consultation Document", revealing an ambitious ambition to promote the industry.
Cryptocurrency Market in Hong Kong – Explore Opportunities and Challenges
The past year has already been an exciting one for crypto enthusiasts in Hong Kong, with the government issuing a 'Consultation Document' that could potentially legalize retail cryptocurrency trading in the territory. Now, the news is even more encouraging with reports that the mainland government in Beijing is subtly endorsing the move.
The Liaison Office from China has reportedly been a frequent guest at crypto-related gatherings in Hong Kong. The National People's Congress member and crypto lawyer Nick Chan, believes that as long as there is no direct threat to financial stability in China, Hong Kong is free to explore its own pursuit under 'One Country, Two Systems' according to Bloomberg.
The Securities and Futures Commission (SFC) of Hong Kong has taken an important step forward in the direction of its ambition to become a crypto hub. On Monday, SFC began a consultation process for Virtual Asset Service Providers (VASP) seeking a license to provide trading services for retail investors.
The consultation involved various parameters that need to be considered before any token can be listed, including a due diligence process to ensure that all tokens available are pre-approved. Other parameters include setting up a risk profile for clients, to ensure exposure to crypto assets is "reasonable," and a background check on the issuers and developers, as well as a supply, demand, and liquidity check of listed tokens.
These parameters set by the SFC have put some traders in doubt, with some describing the regulations as "remarkably restrictive and burdensome". Julia Leung, the SFC's Chief Executive Officer, states that the measure was taken with the "recent turmoil and the collapse of some leading crypto trading platforms around the world" in mind, to protect investors and manage risks.
The news that Hong Kong's government may be paving the way for Chinese institutions to invest in crypto has given the markets a major boost. Many in the industry believe that Asia will be responsible for driving the next bull market, but the consultation paper published by the SFC shows that the actual regulations to enter the market will be a lot tougher than many expected.
However, with the progress Hong Kong is making, it looks like the city is set to become one of the most important crypto hubs in Asia; a titanic center of investment and activity in the world of decentralized money. At this point, it's just a matter of waiting until the government of Hong Kong finishes its consultations and releases the definitive regulations. We'll just have to wait and see what opportunities and challenges arise with the new regulations.