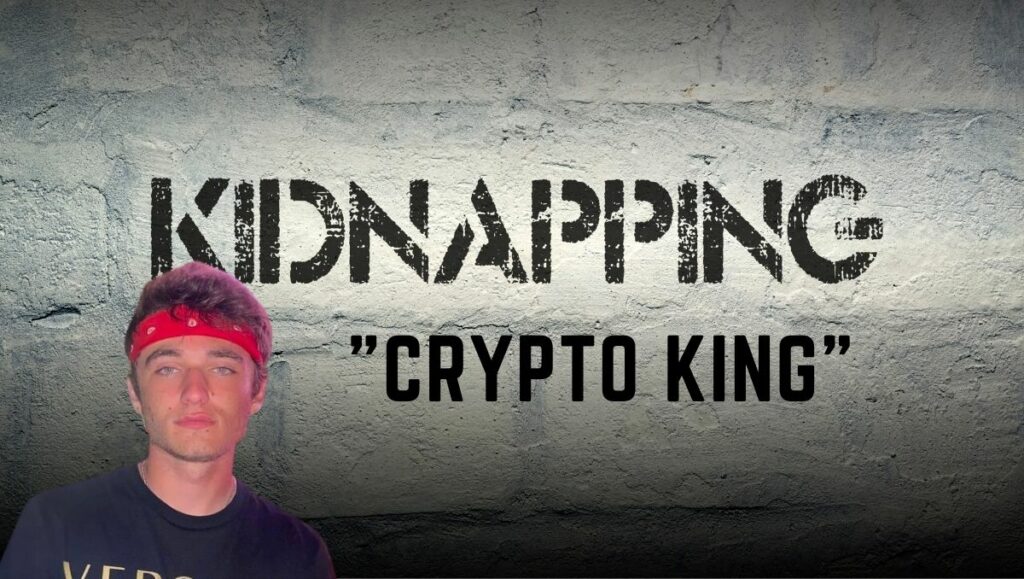 Canada's self-proclaimed "Crypto King," 23-year-old Aiden Pleterski, was not just racking up millions of dollars in investor money and splurging on luxury private jets, cars and vacations. He managed to get himself kidnapped and held for ransom too.
This month, court documents exposed the crazy story of how it all went down. It all started when Pleterski went bankrupt last August. Since then, $25 million Canadian worth of claims have been filed in his case. By then, it had become evident that Pletersky had promised investors to pool their funds and invest in cryptocurrencies but had only invested $670,000 out of $41.5 million – less than 2%. It had also emerged that Pletersky spent close to $16 million on his "personal lifestyle" involving luxury goods.
In December, the victim's mother and bankruptcy trustee Rob Stelzer were notified by Toronto Police that Pleterski had been kidnapped. His father, Dragan Pleterski, told the court during testimony that Pletersky was held for 3 days, was beaten and tortured, and was allowed to make phone calls to particular people only. Such person was his landlord, Sandeep Gupta, to whom he demanded a ransom of $3 million.
The ordeal began for Pleterski in November 2021 when the crypto markets reversed from their all-time highs and he lost all the investments he had. To better the situation, he "took very aggressive positions" in a bid to make returns but, as he said in testimony, "greed took over." This lead to further losses.
The story goes to show the implications of getting involved in a cryptocurrency scheme as it opens you to the risk of exploitation. Indeed, the U.K. National Crime Agency has recently reported that £26.89 million (about $32.4 million) of crypto assets were seized between April 1, 2021 and March 31, 2022. It is also no wonder that they have launched a specialized unit, the "NCCU Crypto Cell," with a salary in the range of £40,209 – £43,705 to contain such crimes.
Unfortunately, some innocent people still fall victim. Stephen Carr of Meaford, Ontario lost his entire life savings of nearly $500,000 after being deceived into an investment he saw on YouTube. Another Canadian, Jason Tschetter, who was similarly conned, has since started an organization called Fraud Hunters Canada to help people recover the funds they lost.
Then, there are instances of people like Steve Wozniak, one of the Apple founders, who have their faces and identities used for fraudulent activities on YouTube. In trying to recuperate his losses, he faced a failed lawsuit but his attempt does bring some hope. As does Jason Tschetter's work in Fraud Hunters Canada.
Notably, when looking to invest in cryptocurrency, it would be wise to ensure there is enough due diligence done to investigate the scheme. Additionally, if something sounds too good to be true, it probably is. And, if you are a victim, consider speaking to the organizations working on retrieving lost funds.
Aiden Pleterski's story is one of many cautionary tales to help individuals be aware of their actions and their investments. It goes to show that financial pursuits should be done with care, taking into account all the consequences that might come with them…even kidnapping and ransom demands.