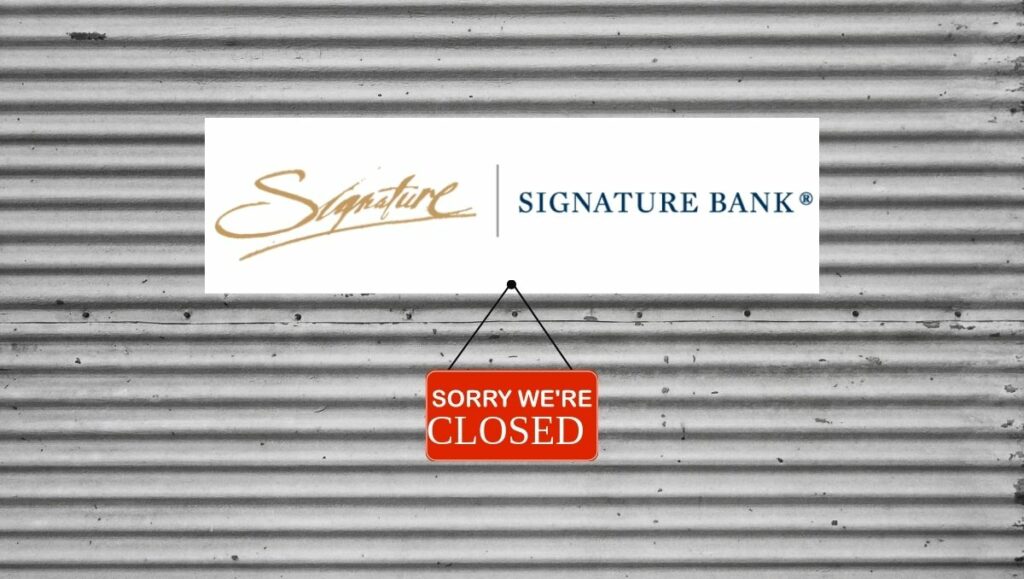 The fall of the crypto-friendly bank Signature Bank is yet another tremendous blow to the cryptocurrency industry. But this story doesn't begin with Signature Bank's closure. Just a few weeks ago, crypto businesses lost access to Silicon Valley Bank when the U.S. government agreed to bail out the firm's depositors as part of a "systemic risk exception." This move was followed by the voluntary liquidation of Silvergate Bank, leaving crypto companies without banking options.
Now, the situation has become more precarious since the New York-based Signature Bank has been forced to shut its doors as well. Utilizing a special risk exception again, the Federal Reserve announced it would backstop Signature Bank depositors using the U.S. Federal Deposit Insurance Corporation (FDIC). They made this decision in order to protect the U.S. economy and shore up recovery confidence in the banking system. However, Signature Bank shareholders, as well as certain unsecured debtholders, will not be protected by this action.
At the time of the FDIC's announcement, Signature Bank had a total of $88.6 billion in deposits. This was a much larger number than the 25% crypto-related deposits of Silvergate Bank, so many observers assumed that Signature Bank could weather this storm unscathed. Unfortunately, those high hopes have been dashed.
However, not all is lost. Despite Silvergate Bank's closure, Circle – the issuer of cryptocurrency USDC – was able to acquire new banking partners to keep its reserves safe and the stablecoin pegged at its $1 rate.
This demonstrates that, even in the midst of a crypto catastrophe, there remains opportunities for the cryptocurrency industry to survive. But it will be a difficult road to recovery from the multiple blows inflicted by the systemic risk exception that is forcing the closure of numerous crypto-friendly banks.
Signature Bank is just the latest of these casualties, and, unfortunately, is unlikely to be the last. While regulators remain steadfast in their anti-crypto stance, this could be the beginning of a long and difficult period of uncertainty for the crypto industry. It remains to be seen how the industry will adapt and, ultimately, survive this cataclysmic event.