Coinbase is one of the world's most popular cryptocurrency exchange and is well known because unlike other exchanges, is based in and subject to US regulations. The Exchange is split into several categories, Coinbase– for retail users, Coinbase Pro– their professional trading platform for individuals, Coinbase Prime– for institutional clients. In this review we highlight each of their various features and controversies that you need to know.
Key Advantages of Coinbase
Regulated under US law.

One of the few exchanges available for US citizens.

Maintains an insurance policy against theft or hacks.
Key Features and Functions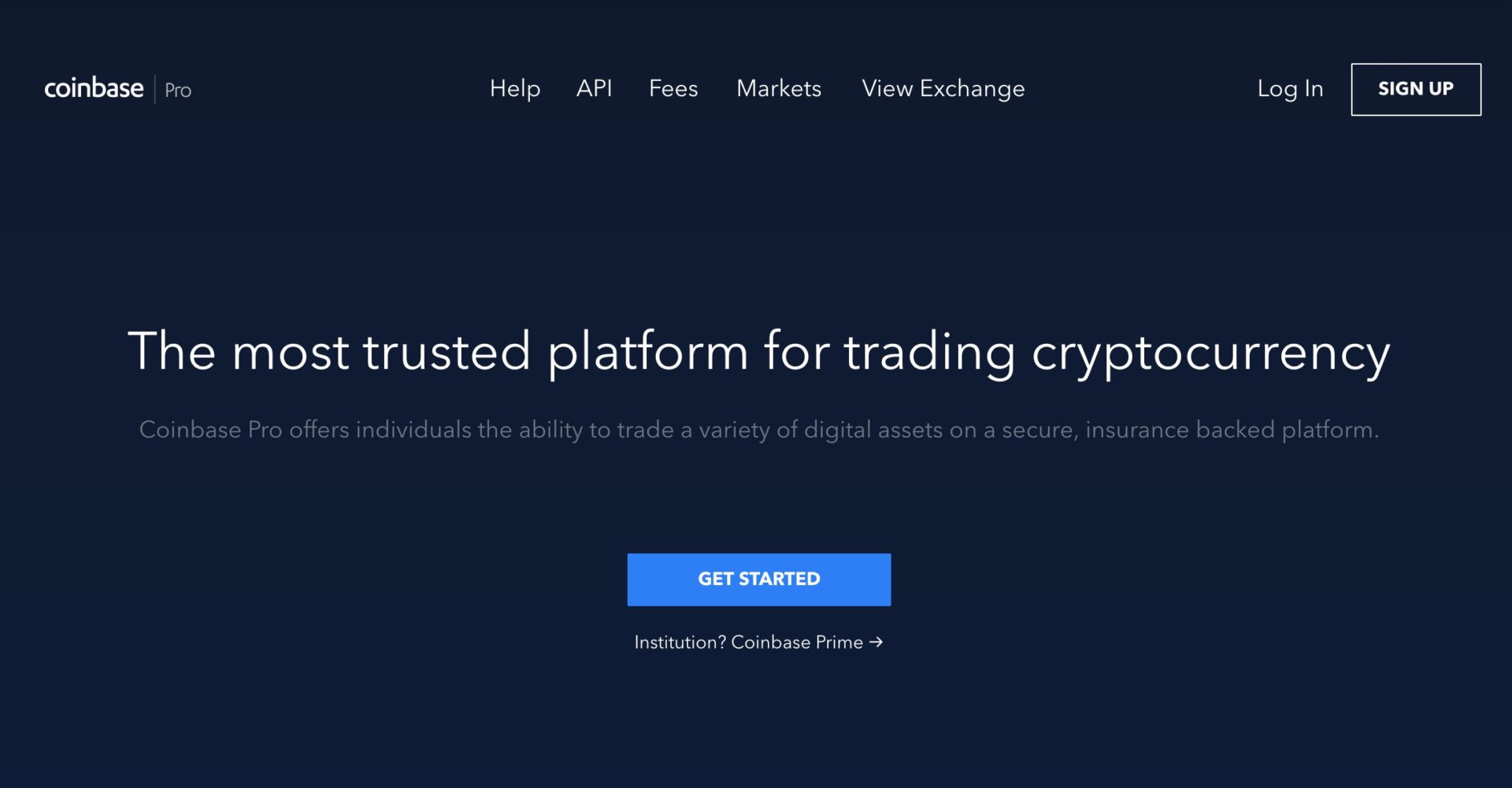 One point to note is that Coinbase only offers spot trading, unlike other exchanges which offer other products such as derivatives, futures trading etc.
The Exchange is split into several categories catering for different types of users. Coinbase is for retail users, Coinbase Pro for individual professional traders and Coinbase Prime for institutional clients. This distinction is because they each have different functions to cater for the user. By way of example the main difference between Coinbase and Coinbase Pro are that Coinbase Pro offers charting tools, real-time order books, among other tools to help the advanced trader make most out of the Exchange. Coinbase Pro and Coinbase Prime both offer cheaper transaction fees and more supported cryptocurrencies. However they are still substantially fewer than other Exchanges out there.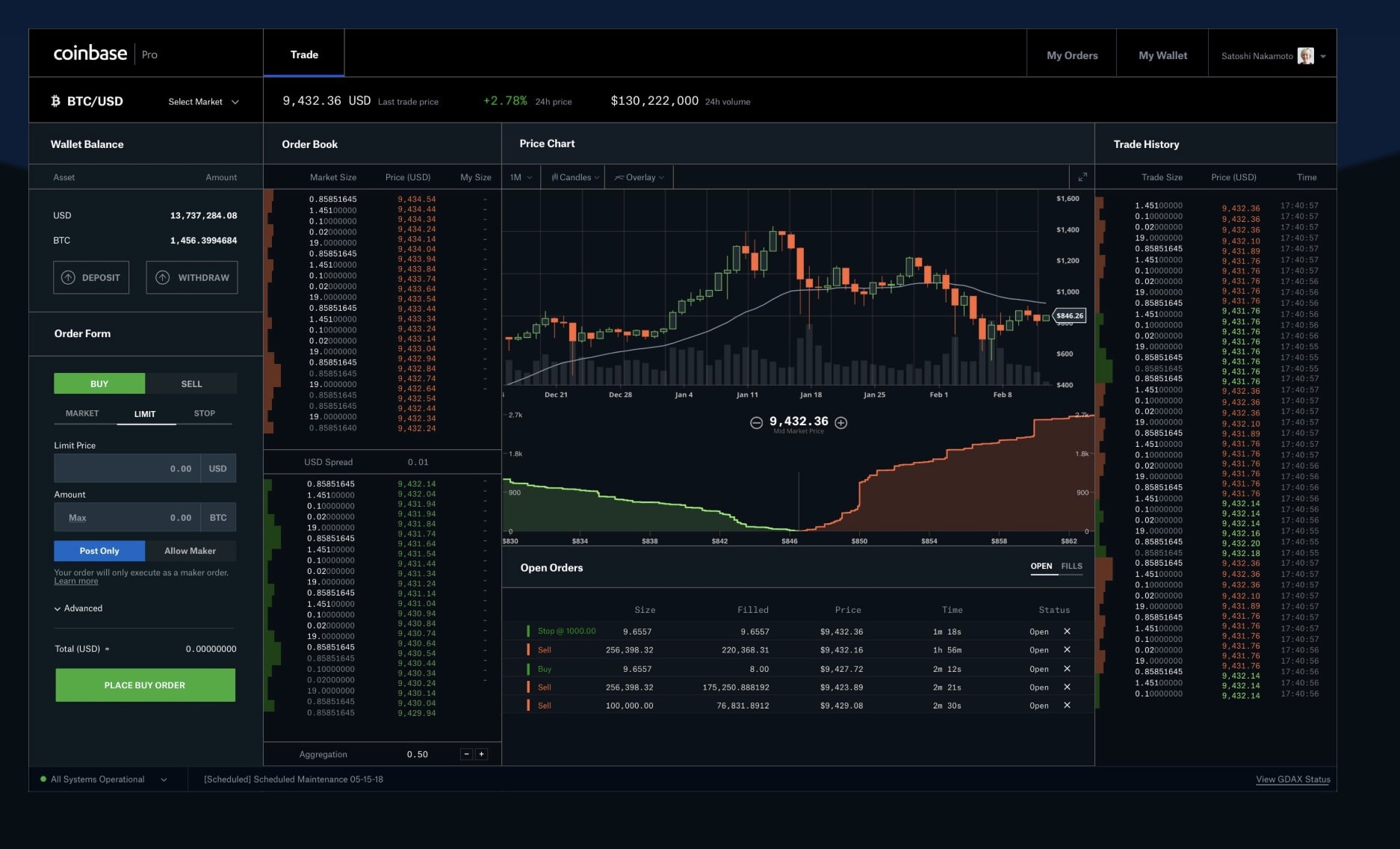 Despite only offering spot trading, Coinbase does have its own suite of products to assist users in getting started. For example it has its own wallet, and allows users to earn cryptocurrencies by participating in their courses.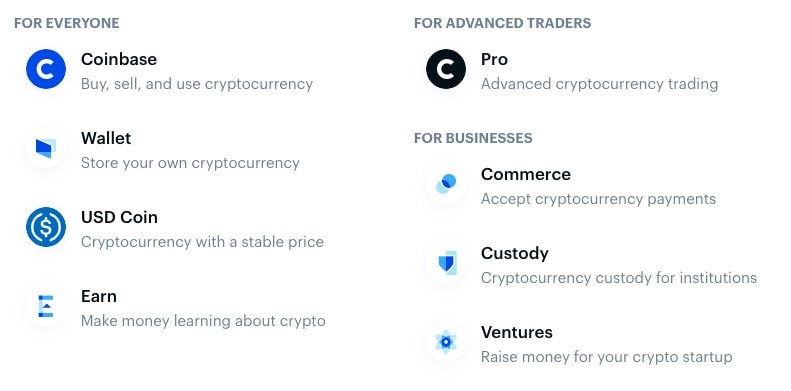 History of Coinbase
Coinbase was launched in October 2012 and is based in the United States. Their headquarters are located in San Francisco, California. It is also becoming widely used in Europe where it has an operating license. It currently has over 30 million users and over USD$150 billion being traded on the Exchange.
The Exchange has currently expanded to over 100 countries across the globe.
[wp-compear id="5176″]
Supported Countries
Coinbase is available in over 100 countries. Most notably the US, which a lot of Exchanges cannot support due to regulatory issues. However whilst Coinbase says it is "available" in some countries, it may not offer the full set of services i.e. being able to "convert" between different cryptocurrencies, and to "buy and "sell" the same. Check here for the services available for your specific country.
Supported Cryptocurrencies
Coinbase supports 91 cryptocurrencies- relatively fewer compared to other major exchanges such Binance. Also, the availability to buy, sell, send and receive a particular cryptocurrency depends on (a) whether you are using Coinbase or Coinbase Pro; and (b) your location.
Check here for the full list of Coinbase's supported cryptocurrencies.
We can see that Coinbase is actively trying hard to list more cryptocurrencies. Whilst its current cryptocurrency support is sufficient for most average traders, they do lag behind their competitors in this respect. So unless we see more listings in the future, we will be keeping our score of 3.8/5 for cryptocurrency support…for now.
Payment Methods
Coinbase provides a variety of payment methods and most importantly, allows traders to pay in their local currency. However there are regional restrictions for payment methods. Below is a helpful list of the accepted payment methods for various countries.
Bank deposit: Europe, US, UK
Debit card: Available for most countries including Australia, Canada, Chile, Europe, Mexico, UK, US.
Credit card: Australia, Singapore
Paypal: Canada, Europe (most countries), US and UK
You can check here to see the accepted payment methods for your specific country. Although we noticed that the information on supported payment methods is slightly different from the information on their other page.
The Exchange also has its own Coinbase Card– a Visa-based debit card allowing customers to make purchases online and in-store using cryptocurrencies. However it is currently only available to UK and European customers.
Deposit and Withdrawal Fees
Cryptocurrency
There are no fees for cryptocurrency deposits onto Coinbase. As for withdrawals, Coinbase will only charge you the relevant network fees required for sending your funds.
Fiat
Not all fiat deposits or withdrawals are free, and the amount depends on the method used. Coinbase supports fiat deposits/withdrawals via ACH, Wire (USD), SEPA (EUR) and SWIFT (GBP).

Trading Fees
Coinbase charges different fees depending on whether you are on Coinbase, Coinbase Pro or Coinbase Prime. Fees are cheaper for the latter 2 due to the larger volume by these traders.
Coinbase charges its fees based on a maker-taker fee model. Placing an order at market which is filled immediately incurs a taker fee between 0.04% and 0.50%. Conversely, if you place an order which is not immediately matched the order is placed on the order book. When another user puts in an order and matches yours on the book you are charged a maker fee between 0.00% and 0.50%. The taker and maker fees are reduced if the value traded is higher.
For stablecoin pairs specifically (e.g. USDC/USDT to DAI/PAX, or to fiat etc), Coinbase charges 0.01% and 0.00% for taker and maker fees respectively.
Controversies
In late February 2020, Coinbase was identified as one of the entities working with Clearview AI, a controversial facial recognition technology provider who was facing legal threats from Apple and Google for lack of scrutiny into its practices. Coinbase admits to testing Clearview's software but denies that customer's data was used in any of such tests.
The Exchange has come under fire from users during the Bitcoin price dump on 10th May 2020. On 10th May 2020 at 17:26 Pacific Time, the Exchange's website and mobile app both experienced outages. 10 minutes later Coinbase came out with a notice saying that it was still investigating this outage, by 18:14, service had been restored. However during this time the price of Bitcoin tumbled from USD $9,500 to $8,100, leaving users only able to helplessly watch the crash and unable to trade.
Coinbase is pretty much infamous for crashing during huge fluctuations in Bitcoin prices. On 29th April 2020, the Exchange suffered an outage whilst Bitcoin prices shot up to just under USD $9,000. And AGAIN on 10th May 2020.
Needless to say, users are not happy with the situation, with some noting that Coinbase "crashes" when there is a huge change in Bitcoin prices. And whilst some attribute this to the Exchange being overloaded with users, others are not satisfied with how Coinbase has not fixed this over the years considering the high fees charged from users.
As to the latest crash on 1st June 2020, Coinbase says that the Bitcoin price spike led to an increase in traffic by 5 times in only 4 minutes. As a result their autoscaling system was overwhelmed and created a backlog which meant that new survey requests were dropped or timed out. Coinbase however alleges that they are working on reducing the impact of price-related traffic spikes.
Is Coinbase safe in 2022?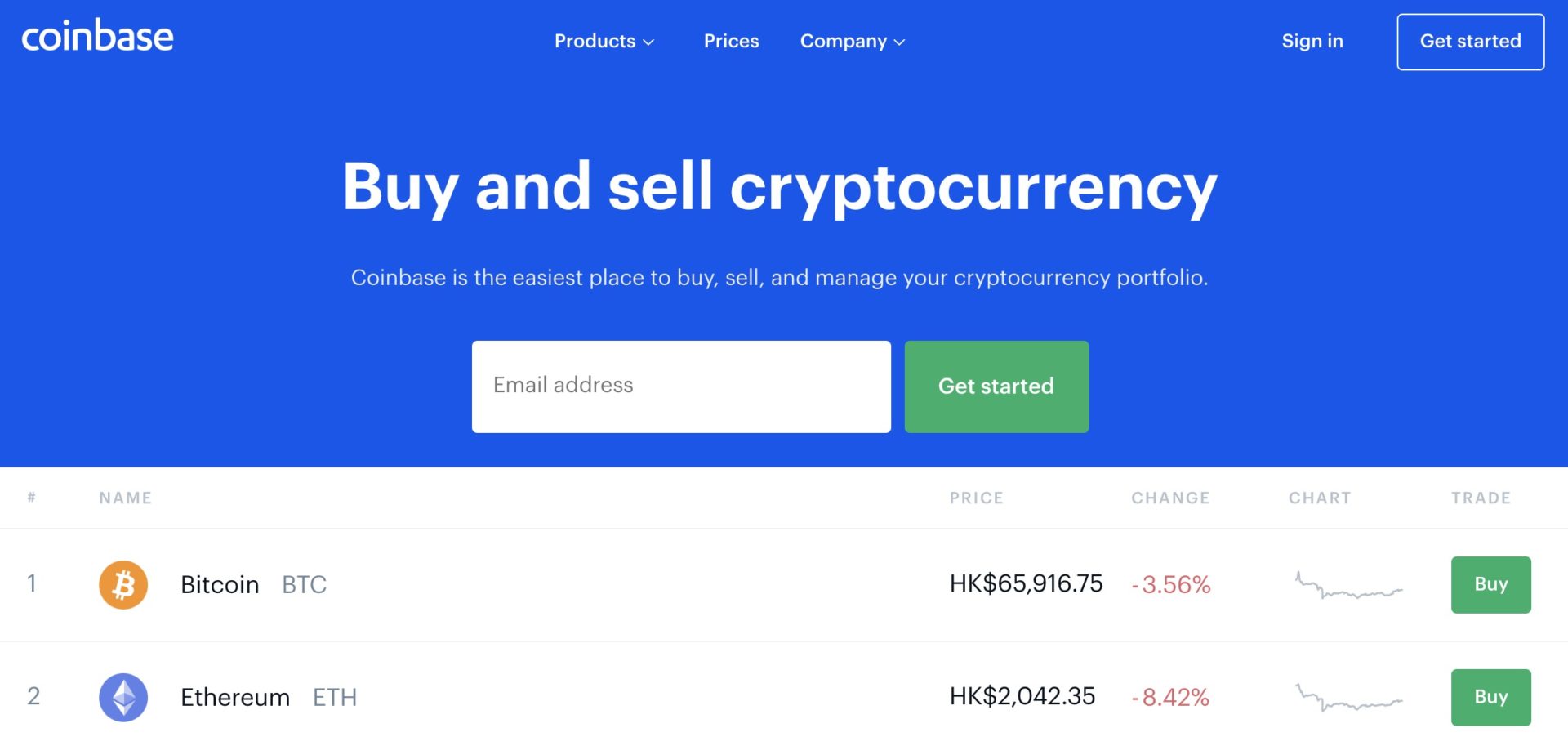 The Exchange has top of the range security features. Additionally, being licensed in the United States, users have additional protection since Federal laws apply.
In terms of the Exchange's method for fund storage, only 2% of customer funds are held in hot wallets. The other 98% is kept in secure cold wallets in different parts of the world. So far, it has not been hacked…yet. Also, Coinbase has an insurance policy that insures against theft of cryptocurrencies resulting from security breaches, hacks, employee theft or fraudulent transfer.
On account security, Coinbase advises its users to use two-factor authentication. The system supports either short messages sent to the registered mobile phone number, Google Authenticator, among other reliable ways to prevent malicious account login.
HOWEVER, storing substantial assets in exchanges is not recommended as exchanges are prone to hacks. The best practice is to only leave enough assets for day-to-day trading on exchanges, the remainder should be stored offline on hardware wallets for.
To learn more about hardware wallets, check out our reviews on the Ledger Nano X and Trezor Model T.
Is Coinbase affected by the liquidity issues at FTX?
Coinbase issued an announcement on 8th November 2022 concerning transparency, risk management, and consumer protection. In the announcement, Coinbase confirmed they have approximately US$15 million worth of deposits on FTX which they use to facilitate business operations and client trades. However, they do not have any exposure to Alameda Research, and no loans to FTX.
As at 10th November 2022, there do not appear to be widespread reports of issues with withdrawing or trading funds on Coinbase. Their status page is also only showing that there are delayed withdrawals on the Polygon Network ONLY but a fix has been implemented. Therefore, it appears that Coinbase is not affected by the issues surrounding FTX exchange.
Conclusion: Coinbase exchange pros and cons
Pros
Coinbase has remained one of the most secure and reliable cryptocurrency exchanges.
The Exchange maintains an insurance policy against hacks and theft, which is reassuring for users.
Generally available in many countries, including the US with many payment options.
Cons
Fee structure is highly confusing and not the cheapest out there.
Lack of features.
Not many supported cryptocurrencies compared to other exchanges.
Seems to be unable to handle sudden surges of users and has a history of crashing during periods of high price volatility.
Final Score
Services offered: 3/5
Cryptocurrency support: 3.8/5
Fees: 3/5
Security: 4.5/5
Final Score: 3.6
To learn more, check out our review of the Top Cryptocurrency Exchanges of 2023!
Disclaimer: Cryptocurrency trading involves significant risks and may result in the loss of your capital. You should carefully consider whether trading cryptocurrencies is right for you in light of your financial condition and ability to bear financial risks. Cryptocurrency prices are highly volatile and can fluctuate widely in a short period of time. As such, trading cryptocurrencies may not be suitable for everyone. Additionally, storing cryptocurrencies on a centralized exchange carries inherent risks, including the potential for loss due to hacking, exchange collapse, or other security breaches. We strongly advise that you seek independent professional advice before engaging in any cryptocurrency trading activities and carefully consider the security measures in place when choosing or storing your cryptocurrencies on a cryptocurrency exchange.