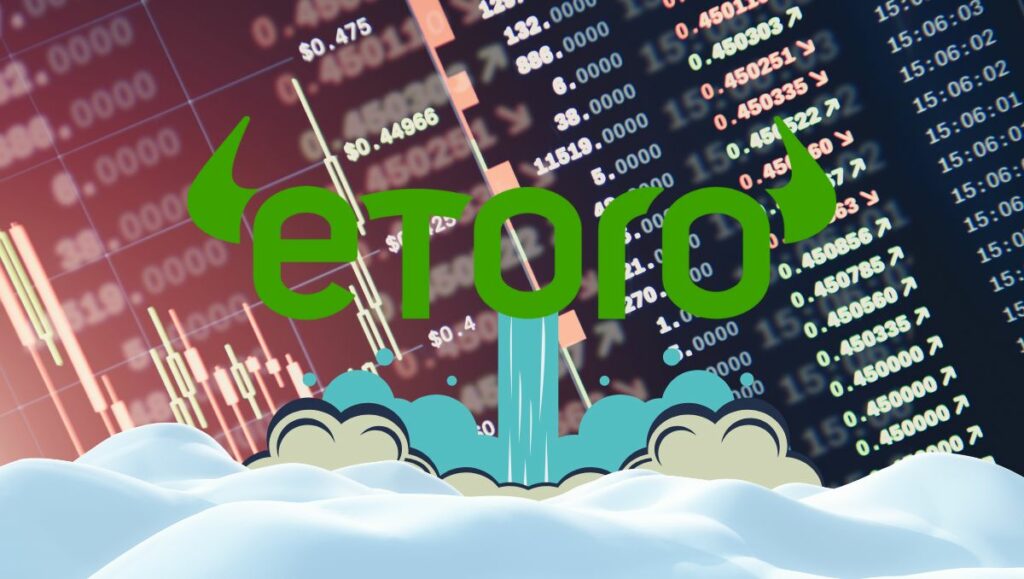 For those in the crypto industry, winter has been long and harsh. Markets have been turbulent and it feels like there are no end in sight. Luckily, the Israeli based trading platform eToro has managed to find some light at the end of the tunnel with a $250 million investment at a $3.5 billion valuation, even amid the market turbulence.
The round was headed by ION Group, SoftBank Vision Fund 2, Velvet Sea Ventures, as well as existing investors. This is the first investment the company has secured since 2018 and came through in the form of an Advance Investment Agreement (AIA). An AIA is a legal agreement between an investor and a company under which the investor commits to investing in a company in the future.
In 2021, eToro and Fintech V announced a SPAC takeover that valued the trading platform at $10 billion. However, the downturn in cryptocurrency markets had a significant effect on the plan as eToro and Fintech V had to terminate their merger later down the line.
The revenue for eToro in 2022 amounted to $631 million, a 49% decline from 2021 and a small 5% increase from 2020. Their SPAC filing stated that the company was expecting to reach a revenue of $2.5 billion by 2025. Despite these setbacks, Yoni Assia, eToro's founder and CEO said that they've seen a positive start to the year with market reacting favorably to 'less bad' news.
Last year, eToro managed to acquire two apps despite the crypto market turbulence. In August they bought out the option's trading app Gatsby and in October they purchased the social investing network Bullsheet. Just this month eToro secured licenses from the New York State Department of Financial Services (NYDFS). They secured a virtual currency license and a money transmitter license.
With the BitLicense, eToro is now able to offer its services in the state of New York. This is with the added bonus of having registered eToro USA Securities Inc. as a broker-dealer with the Security and Exchange Commission and eToro USA LLC as a Money Services Business with FinCEN.
The investment from eToro follows the trend of venture capitalists pumping billions of dollars into blockchain-focused startups despite an overall bearish trend in asset prices. Major investments included Katie Haun's $1.5 billion for two Web3-focused investment funds and Huobi Global's Ivy Block's $1 billion fund for decentralized finance and Web3.
The green shoots of the industry appears to be growing for Investors, service providers and traders alike as major investments are continuing despite the market turmoil. Even though the market is in a wintery state, the crypto industry is showing us that there is a light at the end of the tunnel.