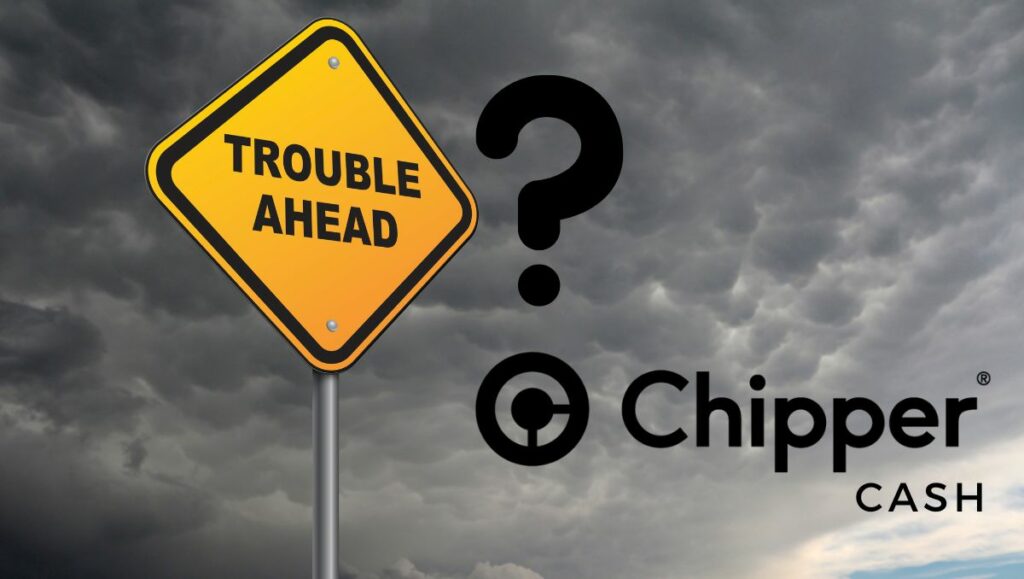 The recent closure of Silicon Valley Bank (SVB) and Silvergate Bank have caused an influx of speculation among financial and crypto industries. Could this closure lead to complications in the African Fintech market? It appears that Chipper Cash, an African payments company doubly-backed by SVB and FTX, will be "insignificantly" affected by the closure, according to their CEO Ham Serunjogi's statement Sunday.
Despite recent rumors of a possible sale, Chipper Cash was quick to deny any involvement in the news, stating that the company "never sought to be acquired." Chipper Cas provides users with an app for payments across Africa as well as a platform for users to send and receive crypto and buy cryptocurrencies including Bitcoin, Ethereum, and USDC.
All three cryptocurrencies particularly suffered from the closure of SVB, but the Federal Reserve's confirmation of the uniform bailout of all the bank's depositors restored much of Crypto's losses. Customer operations were reported to not be interrupted, and Chipper has multiple other banking partners in the United States. Though, SVB had been a special form of support for the company, particularly in its early days where it was the only bank willing to open the company's first bank account.
Despite the bank's closure, Chipper Cash successfully closed a $100 million Series B led by SVB in 2021, which subsequently made the company Africa's most valuable startup. Unfortunately, like many other crypto startups, Chipper has witnessed bear market troubles, with its valuation falling down from $2 billion to $1.25 billion 13 months after raising $150 million from FTX. During that same time, the company had to lay off a bit more than 12.5% of its workforce.
Silicon Valley Bank seemed to be the preferred bank of many tech companies, and the closure has exacerbated various issues. Senator Elizabeth Warren and the White House Press Secretary have pinned the closure of the bank to the growing crypto markets. As a result, 30% of Y Combinator's portfolio companies have been unable to make payroll, and Protocol Labs have urged businesses to diversify their financial partners. Chairman of the Federal Reserve Jerome Powell initially refused to comment on the matter, but eventually confirmed a uniform bailout for all of the banks depositors, pushing for crypto regulation to prevent similar catastrophes in the future.
Even before today's news, many funds, including Peter Thiel's Founders Fund, had been advising their portfolio companies to pull out whatever money they had in the bank. Amidst this chaos, SVB Financial Group (SIVB) were placed on a temporary halt, with shares plummeting 62% pre-market.
Clearly, this event has caused a great deal of concern throughout the banking and crypto industries. Bill Ackman, a famous American hedge fund manager, pointed out the dangers of the situation and argued that the government should "consider intervention" to protect depositors in order to prevent the domino effect of similar catastrophes.
Ultimately, it seems that while Chipper Cash's association with SVB has not hurt them too badly, the upper echelons of the banking and crypto industries are taking a massive hit. As a result of all this, much speculation has risen, and circumstances may be direr for those further away from the giants. Hopefully, the regulators and government will take necessary steps to ensure the stability of both the banking and crypto industries, or least limit further damage from occurring.