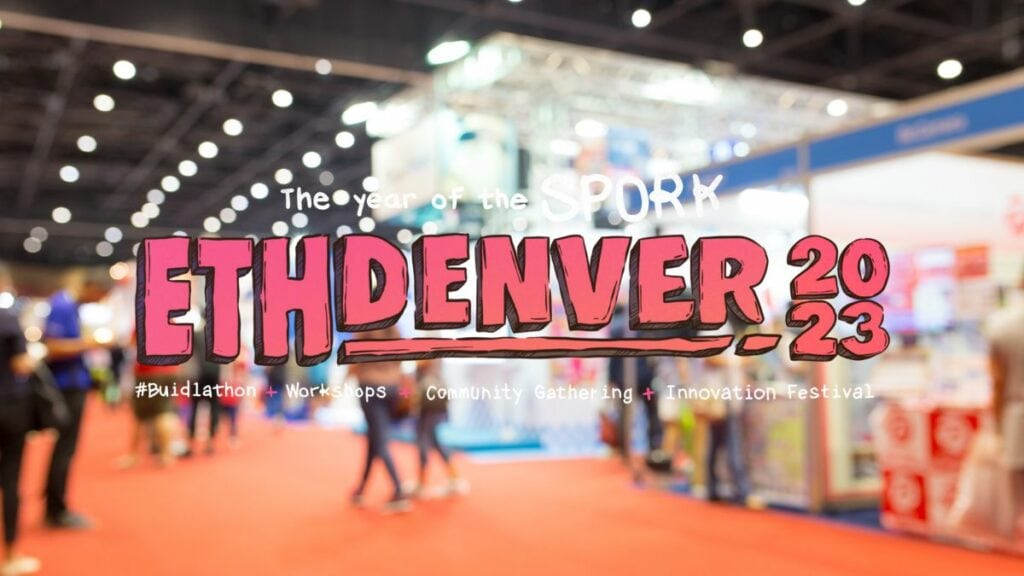 The crypto market was feeling a bit flat heading into the start of the week, with both bitcoin and ether hovering around their recent prices and the effects of Silvergate's crypto failure reverberating through the market. As the week progresses, traders are also preparing for the potential boost that could come from positive economic data from a newly-reopened China. Amidst this chaos, ETHDenver provided a dose of inspiration for coders, developers and crypto enthusiasts around the globe. This event, held annually in Colorado, is created to showcase the groundbreaking work that people in the blockchain space are doing, and is known to have a punk-rock energy and DIY ethos that stands in stark contrast to the exploitative money-grabbing found in other crypto events.
Rather than appealing to the masses, ETHDenver proudly shows off the 'rough edges' of the Ethereum ecosystem. This includes events designed to "scare away normies", like the annual contribution from Jonathan Mann (aka the 'Song of the Day Guy') and the dropping of 500 pizzas on an upstairs table, resulting in massive queues that made it hard to move – bizarre, but awesome.
Yet whilst ETHDenver may seem a bit chaotic and disorganised, this is simply evidence of a growing community that is drawn together by their shared interests in building something from the ground up. With many post-event clips shared online and plenty of people enjoying the event vicariously, it's clear to see why ETHDenver has become a beloved annual gathering.
It's this sense of community that is keeping the Ethereum ecosystem busy, even during the slow periods of crypto growth.
In spite of the bearish market, March Zheng, co-founder and managing partner of Bizantine Capital, highlighted how China's re-opening could lead to an increase in appetite for assets like crypto – a boost in the "animal spirits" that may balance out fears from the U.S. equity markets and rising rates.
Overall, ETHDenver is a fantastic example of what can be achieved when people come together for the greater good and use their collective passion for something bigger. Sure, there will be chaos, a few pizzas thrown around, and maybe even some MIDI tunes to make you cringe, but none of that can detract from the genuine community spirit and intrepid journey of those on the Ethereum blockchain.