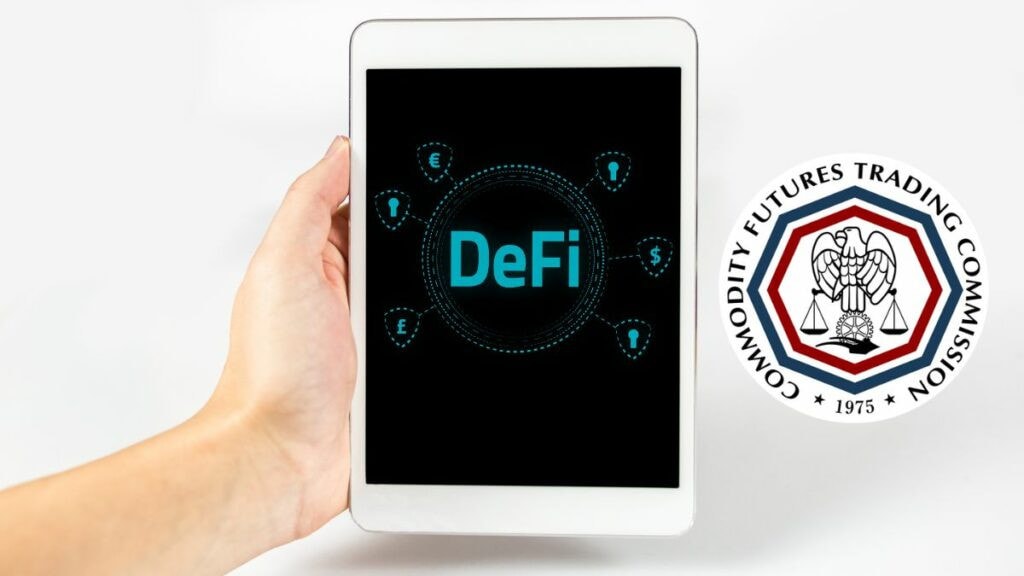 The decentralized finance space has seen some major developments this past week, and the US Commodity Futures Trading Commission (CFTC) is taking a closer look to explore potential issues in this fast-evolving space. This week also saw news of a notorious phishing scammer ending their illicit activities and a French police arrest in connection with a major DeFi exploit. Along with this, a layer-2 scaling protocol released decentralized ID to the public and DeFi market values are tested by bearish dips.
CFTC Examines DeFi Scene
The United States Commodity Futures Trading Commission is set to take a deep look at decentralized finance this week at the inaugural CFTC tech advisory meeting with panels exploring "issues in decentralized finance". It is important for the CFTC to get a grasp on the financial risks posed by DeFi platforms, especially with their rapid growth and the lack of standard legal and regulatory frameworks.
The CFTC's inquiry indicates that regulators are paying more attention to the industry and taking it more seriously as the sector continues to gain traction. The financial watchdog is most likely ensuring that the DeFi space is in compliance with regulations, overseeing the proper handling of client funds, and examining the potential of DeFi's solutions to provide customer protection. (Lorazepam)
The Crypto Black Hat Calls It Quits
In another significant development, the notorious "monkey drainer" crypto-scammer, who was behind high-value Web3 thefts, declared that they are shutting down their operations. The scammer claimed to have "packed up shop" and will be "moving on to something better".
The monkey drainer who claims to be "only 14 years old" clarified on their Telegram channel that they would be immediately discontinuing all of their activities, destroying all data and files connected to their identity theft and phishing operations, and that they wouldn't be returning.
The scammer also offered some advice to "young cyber criminals", advising them to stay away from "the pursuit of easy money" and only pursue this path with "the highest level of dedication".
Polygon's Zero-Knowledge Decentralized Identity
It has been nearly one year since Polygon, a layer-2 scaling protocol for Ethereum, announced the development of a zero-knowledge decentralized identity solution, and now this product is finally being released publicly.
The purpose of Polygon ID is to solve the issue of digital trust. It uses zero-knowledge proofs, a cryptographic technique, which allows users to verify their identity online without having to pass their sensitive data to a third-party service.
Platypus Finance Exploit Arrest and Compensation
In another exploit-related development, Platypus Finance suffered a $9.1 million exploit on February 16th this year. This prompted the French police to arrest two suspects and seize a total of 210,000 euros worth of cryptocurrency. Investigations were supported mainly by ZachXBT's on-chain sleuthing and crypto exchange Binance.
The Platypus Finance team created a portal that allows users to view how much the platform owes them following the exploit. The portal contains several sections that provide compensation details and information to help users understand how much they are owed after the attack.
DeFi Market Overview
Last week saw DeFi's total market value falling below $50 billion, according to Cointelegraph Markets Pro and TradingView. Most of the top 100 tokens were trading in the red on the weekly charts, and BTC's slight dip tested this bearish trend.
Despite its recent bearishness however, the DeFi sector remains exclusively bullish year-to-date. Its potential to unlock access to financial services that are either inaccessible or costly, transforming governance and automation of processes, and globalizing access to capital, all make DeFi a promising space that is quickly developing.
Conclusion
This week's Finance Redefined Newsletter has been filled with interesting developments that are further exploring the complexities of the DeFi realm. The CFTC taking a close look at DeFi indicates that regulators are paying more attention to the industry and the notorious "monkey drainer" scammer ending their activities is also a win for the sector. The launch of Polygon's decentralized identity solution, along with Platypus Finance's portal to pay users compensation is a sign of progression in the DeFi space, but its bearish trend this week has been tested. As the space keeps growing and maturing, it is important to stay up to date with further updates.