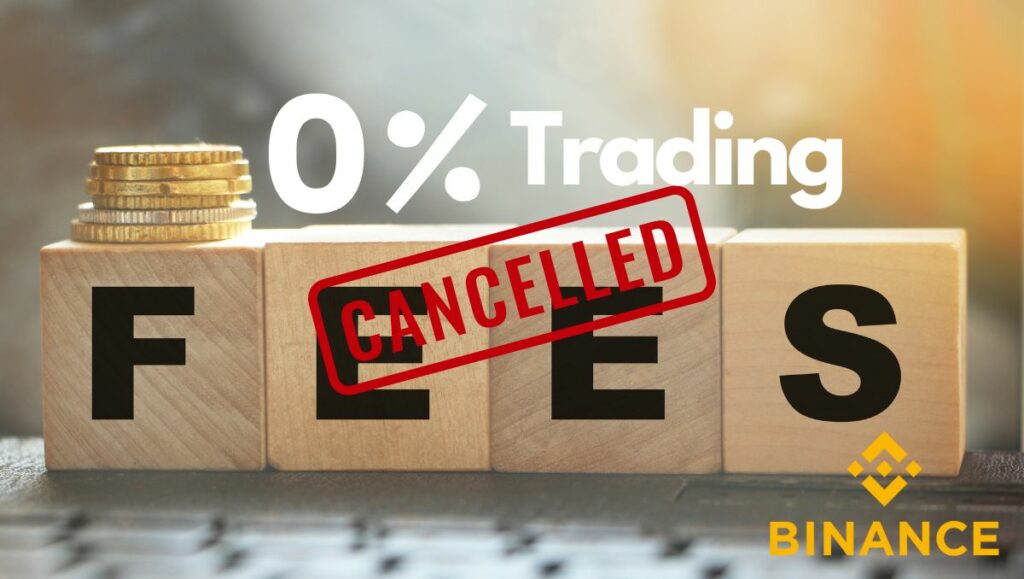 For over nine glorious months, crypto traders rejoiced in an unprecedentedly favorable environment that drastically increased the trading activity. That environment was brought on by the world's largest crypto exchange, Binance, as it abolished zero-fee trading on most crypto pairs. However, as it continued to usurp its rivals' market share, it has now become clear that this initiative was unsustainable in the long run.
The sudden scrapping of zero-fee trading may foreshadow a major shift for centralized crypto exchanges, ending Binance's dominance of the market. Zero-fee trading comprises some sixty percent of all trading volume from that platform, according to Kaiko data. It may also signify the newfound favoritism towards TrueUSD (TUSD) as the primary stablecoin – as observed by Kaiko's Research Director Clara Medalie, "The exchange seems to have crowned a possible successor in TUSD".
It could be said that TrueUSD's star has been on the ascent ever since the trouble started for Binance USD (BUSD). Last month, the New York Department of Financial Services (NYDFS) ordered BUSD's issuer to wind down the stablecoin. Subsequently, the coin's supply dropped swiftly from $16 billion to $8 billion.
Given the circumstances, it's easy to understand why then the BTC-TUSD trading volume had grown tenfold in just a day, as pointed out by Dustin Teander of blockchain research firm Messari. However, this astounding growth is put in stark contrast when compared to the other big names in stablecoin trading, such as USDT and BUSD.
Plenty has been said of the record-breaking spike in outbound transfers of coins like USDC and USDT on the Ethereum blockchain, indicating an increasing trend of withdrawal from centralized exchanges to DEXs. This phenomenon has been especially evident for the world's biggest crypto exchange Binance, said Dheraz Ahmed of STORM Partners, who explained that "there has been an overall movement from CEXs to DEXs."
The matter is further further complicated by the SEC's regulating of BUSD, which forced Binance to search for alternative stablecoins to meet its demands. After minting 180 million TUSD from February 16th to the 24th, Cofound.it Managing Director reported that "Binance is looking to collaborate with other stablecoin projects," suggestions being USDC and a few DEXs.
It is no secret that Binance's zero-fee trading promotion has helped establish it as the kingpin of the crypto trading world. What starts with the world's leading exchange however may have far-reaching implications to the industry. Taking a leaf out of their book, other exchanges may soon follow suit and move away from zero-fee trading, ushering in a new era of "true" trading.
Breaking the Dominance: Binance Abolishing Zero-Fee Trading, Giving Rise to TrueUSD as Primary Stablecoin
For months, Binance's abolishment of zero-fee trading had established the crypto trading world in an unprecedented blissful state. Cryptocurrency exchanges basked in the surge of newfound activity. But what had seemed to be an advantageous situation for all soon revealed itself to be unsustainable. The crypto exchange's market share will likely drop after phasing out zero-fee buying and selling bitcoin (BTC) with multiple asset pairs, ending its reign as the top cryptocurrency exchange.
In the aftermath of this initiative, one thing became ever apparent – the crowning of TrueUSD (TUSD) as the favored stablecoin. Thanks to this newfound patronage, the value of the TUSD stablecoin has more than doubled since the announcement of BUSD's phaseout and presently has a stunning market cap of $2 billion.
The crypto space is abuzz with speculation on the future of Binance's ally, the stablecoin USDT. According to Kaiko's Conor Ryder, USDT is probably the short-term winner as traders and quite possibly Binance itself place their trust in the coin and not BUSD.
However, Binance is also taking into consideration other options and has listed Liquity (LQTY) and launch perpetual contracts for the TrueFi (TRU) DAC. The Binance listing for Liquity and TrueFi saw a boom in their price, shooting up 200% in the last month.
The situation gets all the more interesting as Circle's USDC, the other big name in the stablecoin market, begins to become evermore popular amongst DEXs. Putting aside the fate of zero-fee trading for a moment, it is undeniable that Binance's decisions often have a far-reaching effect to the world of cryptocurrency trading. As other exchanges figure out what has made Binance so successful, a new era of "true" trading may soon be underway.