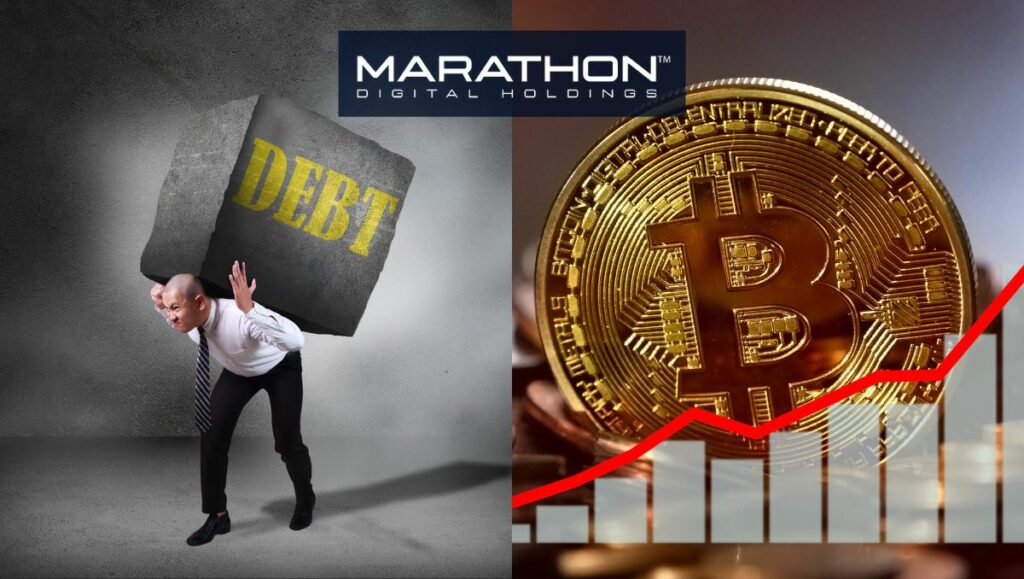 It's good news for Bitcoin investors everywhere. Marathon Digital (MARA), one of the largest bitcoin miners, recently broke free from Silvergate Bank, declaring its credit facilities with Silvergate Bank officially terminated, reducing its debt by $50 million and increasing its unrestricted bitcoin holdings by a whopping 3,132! Marathon has managed to unlock the oppressive chains of Silvergate's bearish market and is ready to soar to new heights as unrestricted bitcoin holdings stand at 7,815 (about $130 million).
"We have reduced our leverage by approximately $50 million, immediately freed up approximately $75 million in Bitcoin that was being held as collateral for the term loan, and reduced our annual cash interest costs and facility fees by approximately $5 million," said Marathon's CFO, Hugh Gallagher.
Despite the market turmoil, Marathon waded through the waters and out of the debt abyss. As the economy continues to suffer, they seem to hold their own and make leaps and bounds towards financial freedom.
In December, Marathon said that it fully paid off $30 million in revolver loans with Silvergate, freeing up 3,615 bitcoins (BTC). More insurance against potential "rainy days", Marathon has also sold Bitcoin in February and January, to pay for operating expenses and other general purposes.
Silvergate Bank, however, did not expect such a turn of events for their customers. The US-based crypto bank had strong ties to crypto exchange FTX, which filed for Chapter 11 bankruptcy on November 11th. To combat the loss of deposits in the fourth quarter, Silvergate sold $5.2 billion of debt securities resulting in a $718 million loss.
In addition to cracking the debt barrier with Silvergate, Marathon Digital has continued its policy of expansion, increasing its computing power to 7 exahash/second (EH/s) with 69,000 rigs and forecasted to install 23EH/s by mid-2023.
The news of Marathon Digital's liberation is sending waves of hope throughout the bitcoin inventory as other miners hope to follow in the same footsteps- bringing an end to the shrinking industry and giving investors and supporters something to look forward to. Though the battle is still ongoing, Marathon's success is a great sign of prosperity in the face of large-scale layoffs and write-offs witnessed by Silvergate and its clients.
Michael Saylor, the executive chairman of MicroStrategy, is another miner who raised concerns if his margin call on Silvergate's loans would fall through when bitcoin (BTC) slumped to $21,000. Thankfully, Saylor was quick to dismiss the worries and also resigned as CEO of MicroStrategy in August.
It's not just Marathon Digital that's on a speedy path to success. Silvergate's Silvergate Exchange Network (SEN) leverage program has already facilitated over $1 trillion in payments since 2017 along with over $1 billion in commitments. There are over 6 crypto trading platforms (Coinbase, Paxos, Crypto.com, Kraken, etc.) that are SEN clients, which makes the sudden drop in Silvergate's stocks even more worrying.
No doubt Marathon Digital's feat will send investors into a frenzy and encourage them to follow the same path. Though the uncertainty of the market may add more hurdles along the way, a behemoth like Marathon's success will only serve to strengthen the crypto industry.
The news has been met with mixed emotions as the stock prices of both MicroStrategy (MSTR) and Marathon Digital (MARA) have stumbled around 4-5% following the damage of Silvergate Capital's (SI) shares by almost 50%. Therefore, investors are advised to proceed with caution as the path before and after Marathon Digital's liberation is still a rocky one.
Overall, it's a good sign of financial stability and sustainability for Marathon Digital. The motto, "breaking free from Silvergate" stands true to Marathon's unwavering commitment to unlock more funds and unlock their future potential. With new expansions bearing fruit, it's possible that the Bitcoin market will face more turning points that are oddly indicative of a bright future!