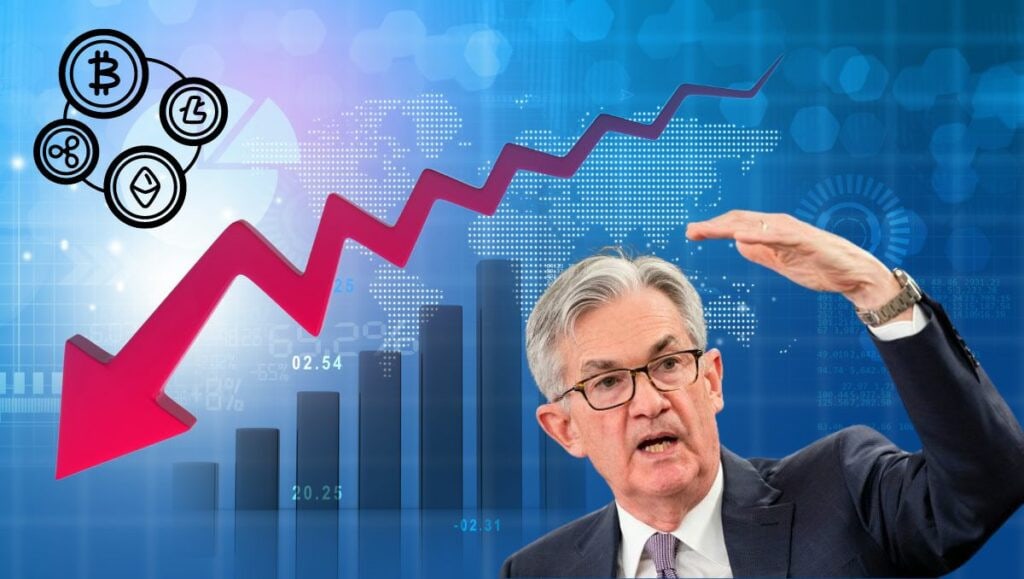 The crypto market is in for a turbulent ride as the Federal Reserve chair Jerome Powell continues to raise inflation and interest rate concerns. Bitcoin (BTC) prices have dropped from a recent high at $23,627 to $23,600 as of press time, Ether (ETH) is trading at $1,635 and most other major cryptos have stayed in the red, while the S&P 500, Wall Street's benchmark equity index, has dropped 1.5% and the Dow Jones Industrial Average (DJIA) and tech-heavy Nasdaq Composite decreased by 1.7% and 1.2%, respectively.
The CME Group's data shows investors now pricing in an 86% chance of a 25 basis point rate hike to a range of 4.75%-5.00% at the FOMC's March meeting, making the increase in marketwide interest rates a near-certainty. Powell has reminded reporters of the destructive nature of inflation and the Fed's commitment to bringing inflation down to the 2% target.
However, during Powell's post-meeting press conference he made a statement that alerted the crypto and equities markets. His comment that the "disinflationary process has started" sent BTC and traditional stocks higher, creating an encouraging atmosphere as markets look to the future.
The correlation between crypto and stocks, however, has been decreasing since late 2022, according to data from Coin Metrics. The 90-day correlation coefficient of bitcoin and the S&P 500 currently reaching 0.38 – the lowest level since June 2022. With crypto showing little correlation with traditional stocks, investors have seen potential in the crypto market when stocks fall.
The missing 'piece of the puzzle' is the year-long rise of the interest rate which offers both a challenge and an opportunity moving forward. David Brickell, director of institutional sales at crypto liquidity network Paradigm, said that if rates continue to decrease, conditions look ideal for a rise in the market, however this could be 'painful' and investors in the market remain under-positioned.
Samir Kerbage, chief investment officer at the crypto asset manager Hashdex, commented that "a big movement" in the crypto market could still happen if the Federal Reserve's interest rate hike does not turn out as expected by the consensus. Analysts are expecting the rate hike to be "painful" for the wider markets.
Amid this volatility, Edward Moya, senior market analyst at foreign exchange market maker Oanda, commented that while BTC is currently holding onto the lower boundaries of its key trading range, if the wave of risk aversion does not pass, cryptos may struggle to make fresh 2023 lows.
Investors have seen potential in the crypto market when stocks fall, however crypto is still a young volitile industry and it remains to be seen how it will weather this storm of concerns and market volatility. Whether or not crypto will hold its trading range amid volatility is yet to be seen, with the market expecting pain as the Federal Reserve's rate hike looms ahead.