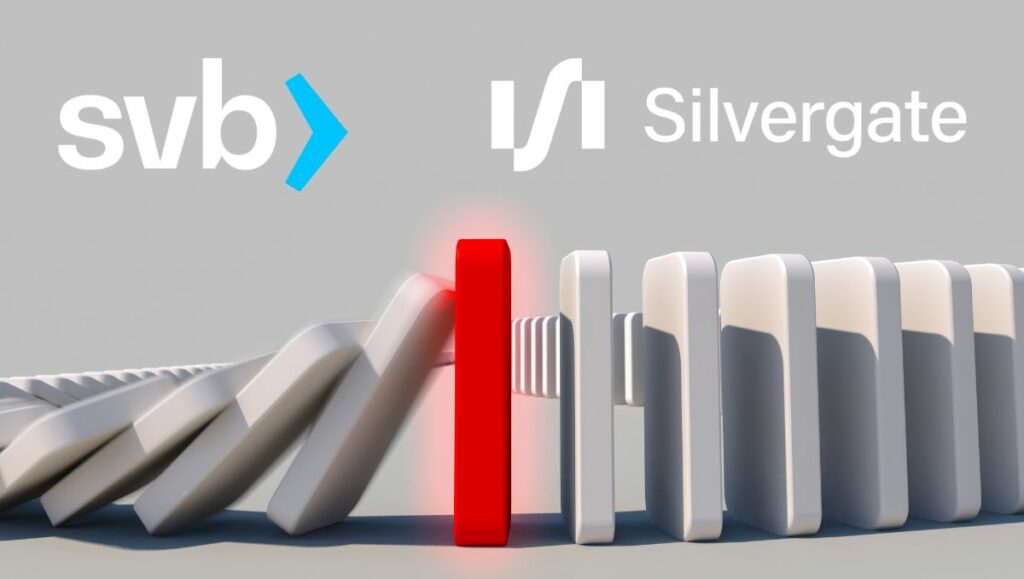 The Biden Administration is waging an all-out war against the crypto industry, and its recent attempt to halt all crypto operations has had a domino effect of instability, uncertainty and fear throughout the sector. The collapse of Silicon Valley Bank (SVB) and Silvergate Capital have shown the effect of these regulations and have created a landscape of fragility for not just the companies affected, but for the wider crypto community.
The most notable consequence of these bank collapses has been the disruption to USD Coin (USDC), the second-most liquid U.S.-dollar pegged stablecoin. After the news of the collapses, USDC briefly lost its peg and fell below $0.87, signaling instability and unease within the crypto industry. At the same time, Bitcoin (BTC) and Ether (ETH) were down almost 10%, as fears of a potential liquidity shortage plagued the sector. This, along with the fact that many crypto firms are now lacking banking partners, has left investors with a sense of nervousness and concern.
The Biden administration's stance against the crypto industry has thrown a wrench into the plans of many crypto firms. Banks have become hesitant in offering their services to crypto companies, and the government's aggressive clampdown on the sector means companies may struggle to comply with regulations and offer their services in the same way as expected by the SEC. This creates the potential for more massive collapses and the disruption of banking partners, which will only further destabilize the industry.
The need for clearer regulations and greater oversight in the crypto industry has become increasingly clear. As the crypto market grows, traditional banks need to re-evaluate their relationships with crypto firms and the associated risks. This is especially true as crypto firms may seek to establish banking partnerships outside the United States.
The fallout of SVB and Silvergate's disastrous collapse and the Biden Administration's continued crackdown on crypto firms has caused a ripple effect throughout the industry. The fragility and instability of the sector, in conjunction with the lack of banking partners and growth opportunities, has had a negative impact on investor confidence, adoption and growth of the crypto market. The aftermath of these events continues to create a pall of uncertainty that is still lingering, weeks after the event occurred.
The crypto community must remain vigilant and adaptive in order to survive the Biden administration's attacks on the sector and to push for greater regulations and oversight of the industry. Only in doing so can the crypto industry create a stable and secure landscape necessary for its long-term success and growth.