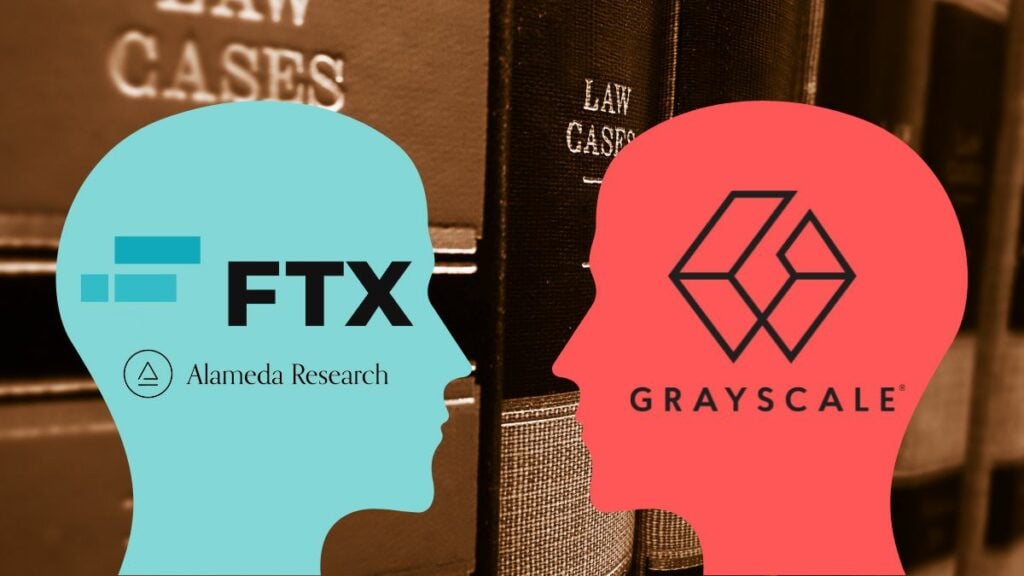 It's a battle of the billion-dollar titans in the crypto world as controversial crypto exchange FTX and powerhouse asset manager Grayscale Investments square off in a legal dispute that could result in unlocking billions of dollars in investments. FTX's affiliate Alameda Research has filed a lawsuit in Delaware's Court of Chancery against Grayscale and its CEO Michael Sonnenshein, in a bid to unlock $9 billion dollars in investments that are currently being withheld from FTX customers. The legal action also claims that Grayscale's parent company Digital Currency Group (DCG) and CEO Barry Silbert are to be held responsible.
The lawsuit arose after the spectacular crash of FTX into bankruptcy in November last year. The crypto exchange was mismanaged by its team, commingling funds, and even placing risky bets with customer money. This has resulted in hundreds of millions of customer cash being reported as missing, with a large amount of it presumed stolen.
John J. Ray III, the FTX Debtors' CEO and Chief Restructuring Officer, has commented that the legal action is "recover[ing] additional fund"s for both FTX customers and creditors, as well as for other Grayscale Trust investors that are being harmed by Grayscale's allegedly improper ban on redemptions.
FTX further alleges that in the past two years Grayscale has extorted over $1.3 billion in exorbitant fees in contravention of the business trust agreements. If Grayscale had lowered those fees and allowed investors to withdraw their money, FTX asserts that its own shares would be worth 90% more than they currently are, generating a total estimated return of $550 million.
Another victim of this legal debacle is the now-defunct crypto hedge fund Three Arrows Capital (3AC). 3AC held a substantial number of Grayscale shares, but when their own finances started to go south and they needed to reclaim their investments, they were denied and the funds were locked away.
A Grayscale spokesperson released a statement to Decrypt calling the lawsuit "misguided" and claiming that Grayscale has had a "transparent" process in attempting to achieve regulatory approval to convert GBTC into an exchange-traded fund (ETF), which would presumably assist in resolving the current issues. The Grayscale/SEC dispute concerning this will also be presented to the US Court of Appeals next month.
All eyes will be on this legal proceeding as it unfolds, with the stakes high for both FTX and Grayscale, and a potential of unlocking billions of dollars lying in the balance. A rare rivalry between two crypto market juggernauts that is likely to enthral and captivate the community for some time to come.