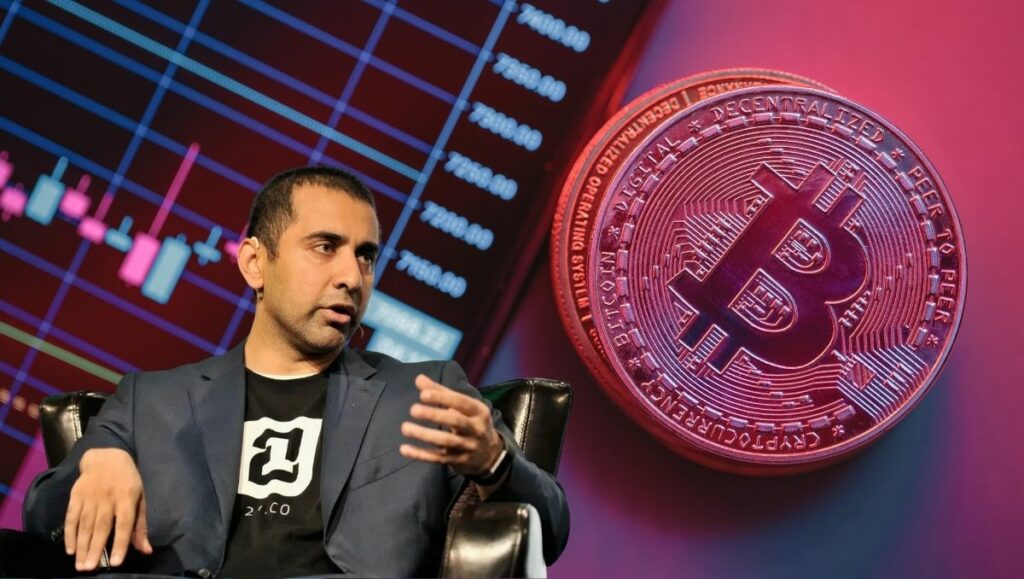 Crypto giant Balaji Srinivasan has made a risky billion-dollar bet that's got the crypto community talking. On March 18th, the former Coinbase CTO wagered a whopping $1 million that Bitcoin's price would rocket to $1 million in just 90 days, and ponied up another $1 million that same day, with Twitter pundit James Medlock for the other person in the bet.
The wager is part of Srinivasan's views that the global economy is edging closer and closer to a radical change – what he's dubbed 'Hyperbitcoinization' – and the US dollar is likely to enter the realm of rapid hyperinflation soon. In such a scenario, Srinivasan believes the market capitalization of Bitcoin – already the largest token – could rise to a whopping $19.3 trillion from its current $549 billion. To put it in perspective, that's more than double the value of the US stock market by the end of last year.
Naturally, the bombshell of a million-dollar bet has caused quite a stir in the crypto community, and prominent figures have made their views known on Twitter. Bitcoin entrepreneur and educator Jimmy Song maintained that Bitcoin could have a "crucial role" to play to lessen the catastrophic effects of a potential financial crisis, given its strictly limited parameters, which will make it a much better store of value.
Responding to the news, Bloomberg's Matt Levine cheekily asked why Srinivasan did not opt to buy the token if he was so certain of a price surge. Meanwhile, Adam Cochran, Partner at Cinneamhain Ventures, wasn't so bullish. He argued that the belief that hyperinflation and dollar debasement would send Bitcoin to $1 million in 90 days is flawed, as alternatives like BTC are only good as a hedge against economic risk, and not system risk. BeInCrypto's Global Head of News, Ali Martinez, also pointed out that Bitcoin would need an influx of $18.7 trillion in investments if it's to reach the sky-high value.
So, is the bet too risky for comfort? Cryptocurrencies have experienced turbulent times in the past – the Coronavirus pandemic saw Bitcoin and other digital assets take a nosedive, and decline in value. But what's interesting is the fact that, although Bitcoin's prices previously declined with US stocks, it has seen an unprecedented rise of around 65% compared to the S&P 500's 2.5% gains and the Nasdaq's 15% decline this year.
Quandary persists over whether the billionaire bet is calculated risk or over-ambitious. One thing's for sure – the clock is ticking, and only 90 days remain to decide if Bitcoin's price could reach the a $1 million milestone. Will it be a case of 'risk it for a biscuit' or 'risk it and hyperinflate'? If anything, this wildly speculative case will keep crypto fanatics on the edge of their seats.