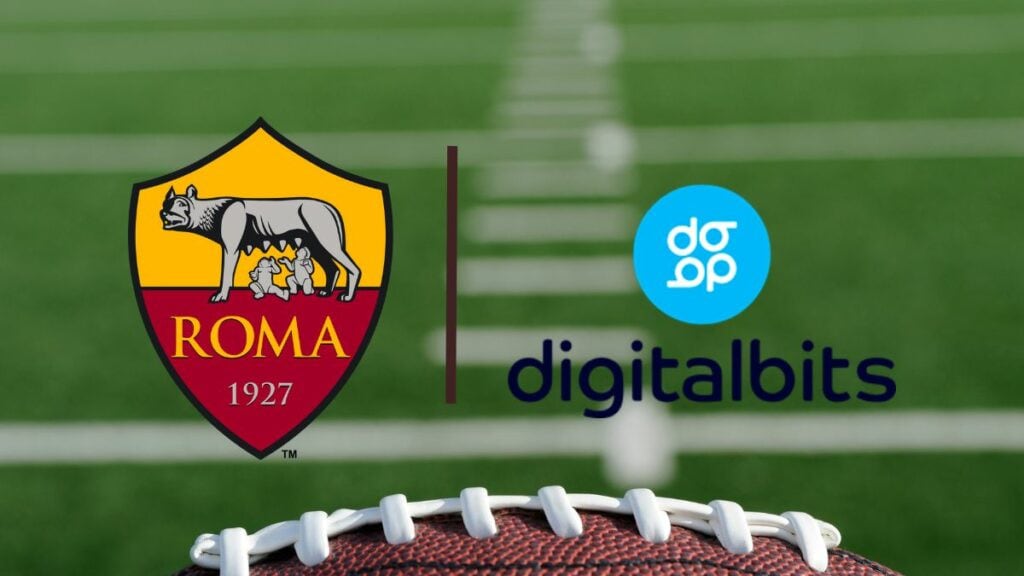 AS Roma has made history and set a precedent for sports teams by becoming the first professional football team to accept crypto payments! The Italian club is taking payments in DigitalBits (XDB) across five of its flagship retail stores, giving fans the ability to purchase AS Roma merchandise quickly and easily.
Through the use of the AstraX mobile wallet, customers will be able to pay by scanning a QR code that instantly processes the payments. The DigitalBits blockchain and Coinbar pay processing will provide additional support for these transactions.
This is a major milestone not just for AS Roma and DigitalBits, but for crypto adoption as a whole. Many businesses have attempted to enable crypto payments by providing solutions to convert one's crypto into fiat at the point of sale, but these solutions require centralized custody of consumer's crypto, thus defeating much of the purpose of blockchain's peer-to-peer technology.
"This is a big step for the DigitalBits community as we look to drive the adoption of crypto and Web3," said Daniele Mensi, Managing Director at DigitalBits Foundation. "As one of the premier football clubs in the world with millions of fans worldwide, it is the perfect next step in this product-focused partnership to provide a consumer-friendly onboarding experience to the next generation of web3 users."
AS Roma's onboarding of crypto isn't the only one in the world of sports. Its rival, FC Barcelona, recently inked an agreement with the WhiteBIT cryptocurrency platform in order to raise awareness about cryptocurrencies and offer a variety of activities to bring together crypto participants and soccer fans. FC Barcelona has previously collaborated with the Chilliz project and NFT marketplace Ownix, and recently, Paris Saint-Germain Football Club and New York Giants partnered with Crypto.com to introduce digital collectibles to sports fans.
Leading cryptocurrency trading venues, including Binance, Crypto.com, and Bitget, have also collaborated with famous soccer clubs or players over the past few years. Binance serves as the main jersey partner of the Italian Lazio and the main global sponsor of Argentina's national team, while Crypto.com was the official sponsor of the FIFA World Cup Qatar 2022. Bitget, on the other hand, is the sleeve partner of Juventus and has partnered with Lionel Messi to allow fans to explore Web3 and the potential of crypto trading on the platform.
AS Roma's decision to implement crypto payments is a remarkable step forward for the whole sports industry! The organization has not just set a precedent for other teams to follow, but has also shown that crypto transactions are becoming a practical and convenient way to purchase sports merchandise, bringing a better and safer user experience.
Whether this move could be an inflection point for the mass adoption of cryptocurrencies, only time will tell. What is sure, however, is that AS Roma and other top sports teams are paving the way in making digital assets more accessible to the general public. Indeed, the future of sports and cryptocurrency are intersecting like never before!