Alfacash is a simple and easy-to-use platform for buying and selling cryptocurrencies, perfect for those who don't need advanced order books or charting tools. In this Alfacash review, we will look at the platform's pros and cons, as well as the exchange's usability.
Sign up here to get started
What is Alfacash?
Alfacash is a crypto platform registered in Estonia, formerly known as AlfaCashier. Established in 2012, the platform offers a straightforward and easy-to-use experience for buying and selling crypto. It is a reliable and secure platform, with a wide range of payment options, including bank transfers, credit cards, and other payment methods. The platform also offers a variety of features, such as instant exchange, low fees, and 24/7 customer support. With its simple and intuitive interface, Alfacash makes it easy for users to buy and sell crypto quickly and securely.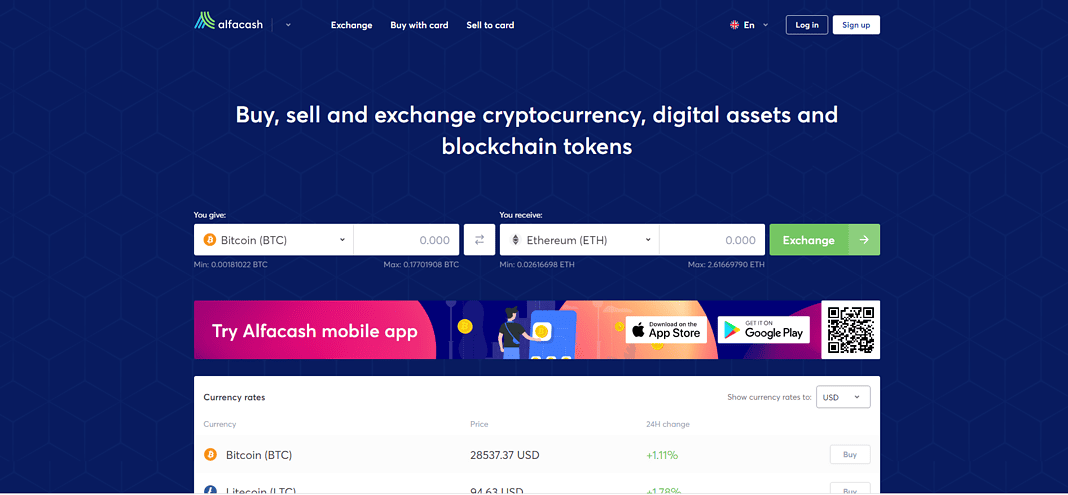 Key Features of Alfacash
Noncustodial services. Alfacash serves as an intermediary and never keeps any of your money.
You can buy crypto with a Bank Card (VISA, MasterCard, and Qiwi virtual wallet) but more fiat on and off ramps are coming soon), that it is "fully automatic" (meaning that it is an instant "one-click exchange"), that it is an instant non-custodial crypto exchange (meaning that the exchange itself never holds user assets) and that they offer APIs for crypto exchange integration.
This particular platform offers you the opportunity to swiftly and securely buy or sell crypto. This means that there are no charting tools, no order books, or anything like that. The trading view is the purchase interface included above in this review.
Alfacash doesn't charge any additional fees to withdraw coins. However, there are always network fees involved with transferring crypto, which is why we have listed the network fees under the withdrawal fee section of this exchange.
Some users' Alfacash reviews will tell you that the platform allows you to trade 28 different cryptocurrency assets on their site.
Key Advantages of Alfacash
So, let's start with some of the more positive aspects of the discussion.
A Trustworthy But Little-Known Cryptocurrency Exchange
Alfacash is a legitimate cryptocurrency exchange that has been around since 2012. With over half-a-million orders processed, it is a reliable platform for buying, selling, and exchanging cryptocurrencies. Despite its long history, many people still have questions about the platform's legitimacy. To help answer these questions, there are numerous Alfacash reviews online that can provide insight into the platform's security and reliability. With its long history and high number of orders processed, Alfacash is a safe and secure platform for trading cryptocurrencies.

A Non-Custodial Crypto Exchange
Decentralization is a key concept in the cryptocurrency world, and it is a point of controversy. Cryptocurrencies were designed to be decentralized, meaning no central authority would have control over them. However, there are custodial exchanges that hold cryptocurrency during the exchange process or in the form of a wallet. This goes against the purpose of decentralization and makes it difficult for people to trade with each other in a peer-to-peer manner. Custodial exchanges also raise security concerns, as they are vulnerable to hacks and other malicious activities. Ultimately, it is important to understand the risks associated with custodial exchanges and to be aware of the potential drawbacks of using them.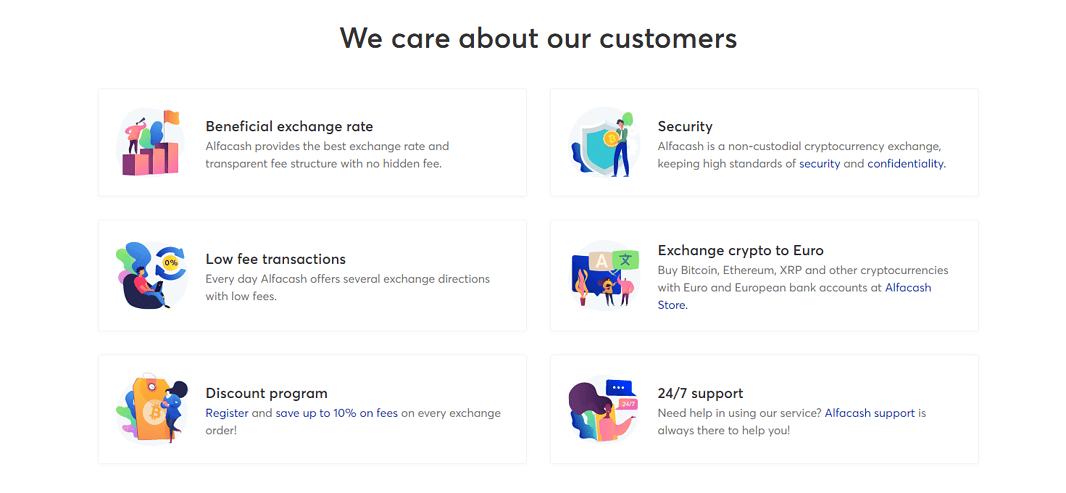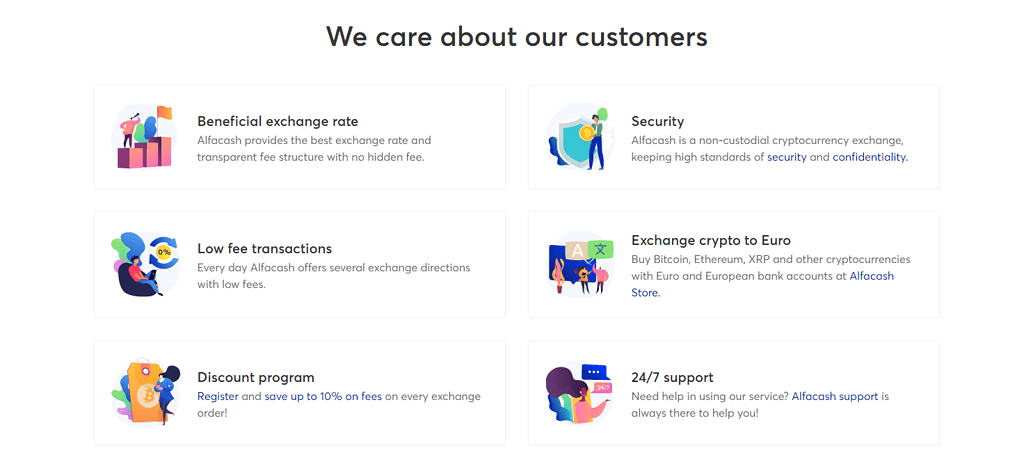 Alfacash is a non-custodial crypto exchange that allows users to trade a wide range of digital assets. The platform is easy to use and provides a secure environment for users to trade their cryptos. It also offers a variety of features such as margin trading, advanced order types, and a mobile app. However, the biggest potential issue is that, in the event of a hack or breach of security, all of your cryptos could be stolen since they're located on the exchange platform. Fortunately, Alfacash is a non-custodial platform, meaning that users retain sole responsibility for their security.
28 Cryptocurrencies Available
Alfacash is a cryptocurrency exchange platform that allows users to trade 28 different cryptocurrency assets. This is great news for crypto enthusiasts, as it means they can purchase, hold, and trade a bigger variety of cryptocurrencies than ever before. The platform is easy to use and provides a secure environment for users to make trades. It also offers competitive fees and a wide range of payment methods. With its wide selection of coins and features, Alfacash is a great choice for anyone looking to trade cryptocurrencies.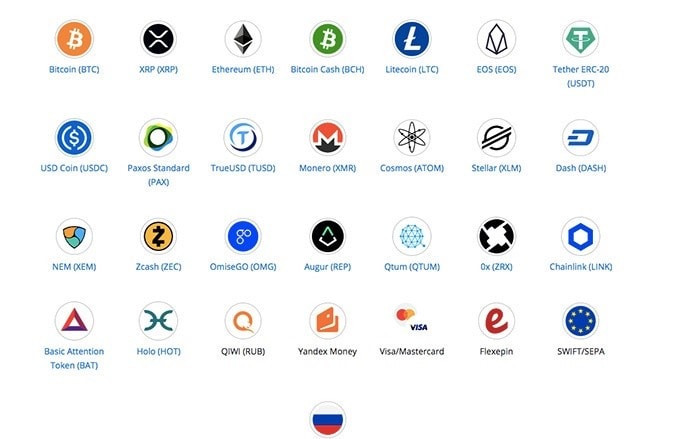 Purchasing Cryptocurrency with a Credit Card is Now Possible!
Alfacash is a legitimate cryptocurrency exchange that allows users to purchase crypto assets with a credit or debit card, or via a bank transfer. It is one of the top-tier crypto exchanges, and it is known for its ease of use and straightforward purchasing process. Users can also benefit from the exchange's low fees and fast transaction times. Reviews of Alfacash are generally positive, with many users praising its user-friendly interface and secure platform. All in all, Alfacash is a great choice for those looking to invest in crypto.

A Completely Automated Exchange with No Significant Waiting Times
Alfacash is a cryptocurrency exchange that offers users the ability to trade cryptocurrencies automatically. This means that the platform is fully-automatic and there is no manual involvement in the exchange process. This feature is beneficial to users as it allows for instantaneous trades, meaning they can take advantage of potential profits without having to wait for a human to intervene and confirm or reject their transaction request. This is an important feature to consider when choosing a cryptocurrency exchange, as it can be the deciding factor between making a profit or losing out.


Key Disadvantages of Alfacash
There are a few notable issues and cons that are needed to be addressed, before you can truly make up your mind.
Investors from the United States are Not Welcome
Alfacash is a crypto exchange platform based in Estonia. Unfortunately, US crypto traders and investors are not able to use the platform due to the Securities Exchange Commission (SEC). The SEC regulates crypto trading platforms located within the US and reacts to anything that may solicit US investors to utilize off-shore crypto exchanges that are not affiliated with the SEC. As Alfacash is an Estonia-based brand, it falls under the SEC's jurisdiction and US customers are not able to use the platform. However, there are many other crypto exchanges on the market that US customers can use instead.

Lackluster Fees
Alfacash is a non-custodial crypto exchange that offers a range of cryptocurrencies for trading. However, the fees for both makers and takers are quite high, ranging from 1% to 5%. This is much higher than the fees charged by most top-rated crypto exchanges, which usually range from 0.1% to 0.5%. Some user Alfacash reviews point out that the non-custodial nature of Alfacash might have something to do with this, but even if that's the case, it still is of small condolence.
Lack of Clear Information About Security Features
Alfacash is a legitimate cryptocurrency trading platform that complies with GDPR security regulations. They are in partnership with Sumsub and Chainalysis to ensure that no money laundering activities take place and that personal data is processed fairly. Although there is not much information available regarding their security features, user reviews suggest that they are a secure platform. However, some additional transparency would be appreciated. With time, Alfacash will likely offer a clear and concise list of the security features they employ.

How to Use Alfacash?
Alfacash is a great choice for those looking for a reliable and secure cryptocurrency exchange platform. It offers a wide range of services, low fees, and a user-friendly interface, making it an ideal choice for both beginners and experienced traders.
The Registration Process
Step 1: Go to the Alfacash official website.
Step 2: Press the Sign-Up button at the top-right corner of the screen.
Step 3: Now enter some of your personal information (name, email address, etc.) as well as the type of account you want to create.
Step 4: You will then be prompted to confirm your email address.
Step 5: After verifying your email, the next step is to create a new password.
Step 6: After you create your password, that's it – you're now set, and should be able to start using your account!
How to Purchase Cryptocurrency on Alfacash?
Step 1: From your homepage, go to the Buy option at the top of the page and choose the cryptocurrency you want to buy.
Step 2: Now, pick the Buy With Credit Card option on the top of the screen.
Step 3: You will then be redirected to a separate Simplex-powered page. Simplex is a well-known and widely used crypto exchange payment solution that is trusted by many exchanges worldwide.
Step 4: Here, you will have to put in your credit card details. Once you do that, you will also need to verify your identity
Conclusion
Alfacash is a cryptocurrency exchange platform that offers a wide variety of digital currencies for purchase. It allows users to buy crypto with a credit or debit card, or via wire transfer. While the platform has higher fees and doesn't serve US-based investors, it is simple to use and can be a viable option for those outside the US. If Alfacash isn't the right fit, there are other crypto exchanges available that may be a better fit. Be sure to read reviews and compare fees and features to find the best option for you.
Disclaimer: Cryptocurrency trading involves significant risks and may result in the loss of your capital. You should carefully consider whether trading cryptocurrencies is right for you in light of your financial condition and ability to bear financial risks. Cryptocurrency prices are highly volatile and can fluctuate widely in a short period of time. As such, trading cryptocurrencies may not be suitable for everyone. Additionally, storing cryptocurrencies on a centralized exchange carries inherent risks, including the potential for loss due to hacking, exchange collapse, or other security breaches. We strongly advise that you seek independent professional advice before engaging in any cryptocurrency trading activities and carefully consider the security measures in place when choosing or storing your cryptocurrencies on a cryptocurrency exchange.